MapR
MapR is a software company based out of San Jose, California that was founded in 2009.
Looking for something else?
TECHNOLOGIES
MapR is a software company that has been one of the principal contributors to several open-source Hadoop projects, including Apache HBase, Apache Hive, Apache Zookeeper and Apache Pig.
15 Important Data Management Terms to Know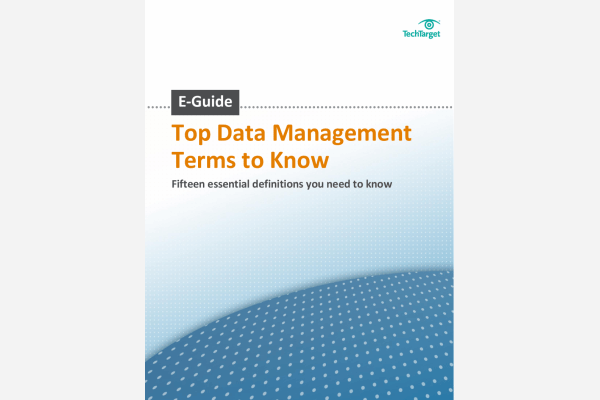 Hadoop, text mining and big data are just a few top terms raising the level of play in data management. Stay on top of hot terms you need to know to stay on top of your game.
By submitting your personal information, you agree to receive emails regarding relevant products and special offers from TechTarget and its partners. You also agree that your personal information may be transferred and processed in the United States, and that you have read and agree to the Terms of Use and the Privacy Policy.

The company sells its own distribution of Hadoop to customers in various industries including retail, financial services, media, healthcare, manufacturing, telecommunications and the public sector.
Aside from its contributions to Hadoop projects, MapR is significant because of its partnerships with other leading technology companies. For example, MapR's Hadoop distribution is integrated with the Google Compute Engine framework, making it accessible through Google's cloud infrastructure. The MapR Hadoop distribution is also an option within the Amazon Elastic MapReduce service, allowing customers to provision Hadoop clusters through the service, and has built-in support for the HP Vertica analytics platform.
In 2013, MapR broke the record for MinuteSort, a standard benchmark test that measures how much data a system can sort in one minute. MapR was able to sort 15 billion 100-byte records totaling 1.5 terabytes of data in 59 seconds.
The company, which is based out of San Jose, California, was founded in 2009.
Continue Reading About MapR
PRO+
Content
Find more PRO+ content and other member only offers, here.