Definition
OLAP dashboard
An OLAP dashboard, also referred to as a business intelligence, or BI dashboard, is a visual display with two or more reports and/or graphs on a single computer screen. OLAP dashboards are used by all levels of management to get an overall picture of various aspects of the business in a single, concise format. The data that is visualized in the dashboard may or may not come from the same data source.

Download this free guide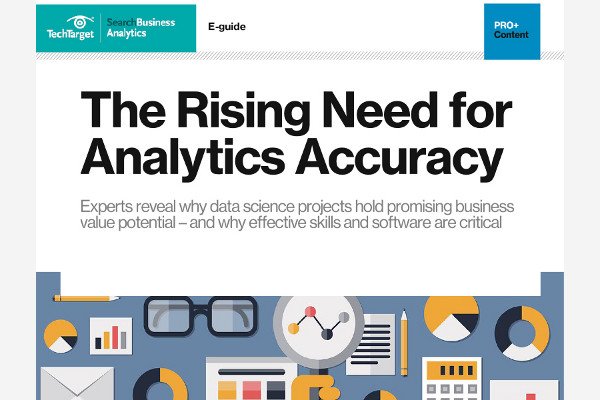 Staff Pick: The Rising Need for Analytics Accuracy
Learn how LinkedIn overcame analytics bottlenecks, 3 data modeling flaws that cripple data science projects, and common roadblocks of advancing data science teams and hiring data pros.
By submitting your personal information, you agree that TechTarget and its partners may contact you regarding relevant content, products and special offers.
You also agree that your personal information may be transferred and processed in the United States, and that you have read and agree to the Terms of Use and the Privacy Policy.
The OLAP designation indicates that one or more of the graphs or reports (sometimes referred to as "panes," in the dashboard) are based on an Online Analytical Processing (OLAP) data source. OLAP data sources are multi-dimensional, in that they allow for reporting on several different variables (also known as dimensions), sometimes at the same time, with the flexibility to select only a subset of the variables at a time.
Many of the graphs or reports in the OLAP dashboard allow for "drilling" up or down, which refers to the ability to add or remove variables in the report, or see transaction or account detail records for the particular cell in the report (or bar/point/area on the graph). Dashboards commonly include anything from basic tabular reports, pie charts, bar charts, line graphs, to more complicated reports with traffic lighting and automatic threshold e-mail alerts, maps, gauges, pyramids, spark charts and scatter plots with trend lines. The options for reports and graphs available in an OLAP dashboard may be limited by the vendor.
OLAP dashboards require considerable setup on the back end, but once they are developed and employees have been trained how to use them, they become indispensable tools for helping a company's employees to make informed decisions based on data.
See also: data mining
Dig Deeper on Business intelligence dashboards and performance scorecards
PRO+
Content
Find more PRO+ content and other member only offers, here.