Definition
operational business intelligence
Operational business intelligence, sometimes called real-time business intelligence, is an approach to data analysis that enables decisions based on the real-time data companies generate and use on a day-to-day basis. Typically, the data is queried from within an organization's enterprise applications. Operational business intelligence technology is primarily targeted at front-line workers, such as call center operators, who need timely data to do their jobs.

Download this free guide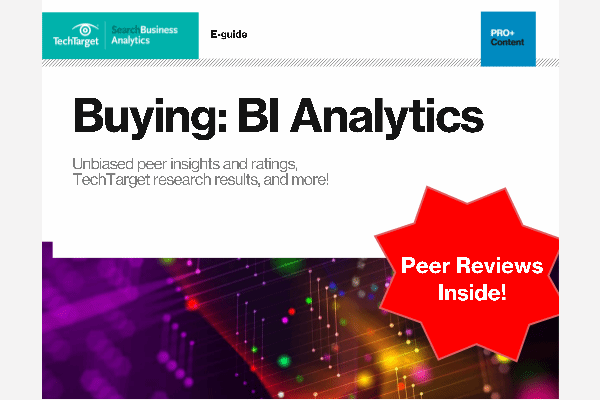 BI Buyer: Compare Products from Leading Vendors
Planning to invest in a BI tool? You need to know the market first! Explore must-have features, benefits, leading vendors, peer reviews courtesy of TrustRadius on popular products Birst, SAS, TIBCO and Information Builder, and much more.
By submitting your personal information, you agree that TechTarget and its partners may contact you regarding relevant content, products and special offers.
You also agree that your personal information may be transferred and processed in the United States, and that you have read and agree to the Terms of Use and the Privacy Policy.
With operational BI, analysis can take place in tandem with business processing, so that problems can be spotted and dealt with sooner than with conventional after-the-fact business intelligence (BI) approaches. It enables the creation of a performance and feedback loop in which decision makers can analyze what's happening in the business, act upon their findings and immediately see the results of those actions.
Data must be extremely current, which isn't always possible with the traditional bounds of both enterprise reporting and data warehousing. However, most business processes at a typical company don't require real-time data. With that in mind, a key part of every operational BI project is determining which business users need up-to-the-minute data for BI purposes and how they will handle getting data delivered to them in that fashion.
PRO+
Content
Find more PRO+ content and other member only offers, here.