This article is part of an Essential Guide, our editor-selected collection of our best articles, videos and other content on this topic. Explore more in this guide:

1. - Flash vs. function in dashboard design and development: Read more in this section

BI teams must rise to the challenge on dashboard projects

Explore other sections in this guide: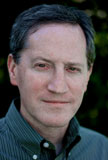 Business intelligence (BI) dashboards are meant to simplify the data analysis process for busy business managers and workers who don't necessarily have the need or inclination to dig deeply into data. The charts, graphs, gauges and alerting mechanisms supported by dashboard tools are all designed to make BI data easy to grasp. But building effective dashboards can be a daunting assignment for a BI team, in no small part because the intended user base often consists of corporate executives and the heads of business units. Not surprisingly, they can be a demanding audience.
There's no escaping those assignments, though: Business dashboards are part of the BI landscape in most organizations. In a survey of 859 BI and business professionals conducted by consultancy Dresner Advisory Services in early 2012, dashboards topped the list of technologies deemed most vital to BI strategies. Forty-one percent of the respondents said BI dashboards were critical to their data analysis efforts, while 37% ranked them as very important. Just 1% dismissed them as unimportant.
The proliferation of advanced data visualization capabilities has added new complications for BI dashboard designers, who need to avoid overloading screens with flashy graphics that only get in users' way. A series of stories recently published on SearchBusinessAnalytics.com offers designers and BI managers tips on how to plan and manage projects to get the most out of their dashboard tools. One story catalogs advice on what goes into a good dashboard design. On the flip side, we report on the design and project management mistakes that can drag BI dashboards down. And we delve into the process of designing dashboards for mobile devices -- something that many of those busy executives are increasingly calling for.
Follow SearchBusinessAnalytics.com on Twitter: @BizAnalytics_TT.