This article is part of an Essential Guide, our editor-selected collection of our best articles, videos and other content on this topic. Explore more in this guide:

2. - Data visualization tools evolve with big data: Read more in this section

Data visualization tools offer more capabilities -- and challenges

This article can also be found in the Premium Editorial Download "BI Trends + Strategies: BI Trends + Strategies Issue 11."
Download it now to read this article plus other related content.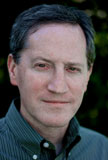 Data visualization isn't just about static bar and pie charts anymore. The available tools have evolved into advanced technologies that support the creation of complex, interactive visualizations with dynamic data, visual querying capabilities and other attributes identified by Forrester Research analysts Boris Evelson and Noel Yuhanna in a report released in July.
The Forrester Wave report says that technology is no longer a barrier to advanced data visualization applications. What holds companies back now are implementation and design mistakes. In the lead story in the November issue of our BI Trends + Strategies e-zine, SearchBusinessAnalytics.com contributor Christine Parizo catalogs advice from Evelson and other BI analysts on how to properly manage data visualization projects. Good visual design is crucial in developing effective data visualizations, they say -- but don't get so caught up in the visuals that you forget the business reasons for creating them in the first place.
Next, SearchDataManagement.com contributor Beth Stackpole reports on the pitfalls of data stewardship programs and how to avoid them. Initiatives can easily end up rudderless, for example, if organizations don't tap the right people as data stewards or tie their programs to specific data-quality pain points.
Consultant and BeyeNETWORK Expert Channel proprietor David Loshin wraps up the issue with a look at data delivery shortcomings that are hindering the success of big data analytics applications. New data integration technologies and strategies might be required to speed up the delivery process and get your money's worth from big data investments, Loshin says.