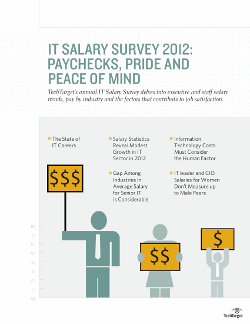 IT Salary Survey 2012
Find out how you stack up against your peers when you download your edition of TechTarget's annual Salary Survey results 2012.
Plus, you'll receive the latest information about:
- IT Salaries by Position and Industry
- Want a larger salary? When industry does matter
- What's behind the lagging CIO pay for women IT leaders?
This was first published in January 2013