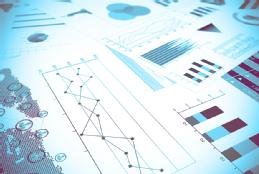 BACKGROUND IMAGE: Vertigo3d/iStock
E-Handbook:
Predictive data analytics advances businesses ahead of the game
Article 2 of 4
Get started
Bring yourself up to speed with our introductory content.
Ten steps to start using predictive analytics algorithms effectively
A successful predictive analytics program involves more than deploying software and using it to analyze data. This set of steps can help put a solid analytics foundation in place.
There's a growing trend among businesses to use predictive analytics algorithms to boost their bottom line. Compared...
Continue Reading This Article
Enjoy this article as well as all of our content, including E-Guides, news, tips and more.
By submitting your personal information, you agree that TechTarget and its partners may contact you regarding relevant content, products and special offers.
You also agree that your personal information may be transferred and processed in the United States, and that you have read and agree to the Terms of Use and the Privacy Policy.
to descriptive analytics, which provides a perspective on what has already happened, predictive analytics attempts to discern future events -- for example, identifying people who may be receptive to marketing offers.
But to take full advantage of predictive models, analytics teams need to balance the adoption of advanced analytics tools with the establishment of new or modified business processes and other organizational changes. Pure and simple: Analytical findings that do not influence decision-making and corporate behavior in a productive way won't add any value to the business.
An effective predictive analytics program requires engagement and support from business users across the data analysis lifecycle. Consider taking the following 10 steps to help foster that and put other foundational elements in place to set your analytics initiative up for success.
These 10 steps aren't an exhaustive list of what's involved in setting up a successful predictive analytics program. But they provide a foundation for gaining sustainable support internally, framing the planned predictive models in the context of business value, engaging business users, managing change and giving analysts access to relevant and trustworthy data. Done properly, they'll help feed repeatable processes for developing, testing and deploying predictive models that can indeed benefit the business.
Dig Deeper on Predictive analytics
PRO+
Content
Find more PRO+ content and other member only offers, here.