Definition
ad hoc analysis
Ad hoc analysis is a business intelligence process designed to answer a single, specific business question. The product of ad hoc analysis is typically a statistical model, analytic report, or other type of data summary.

Download this free guide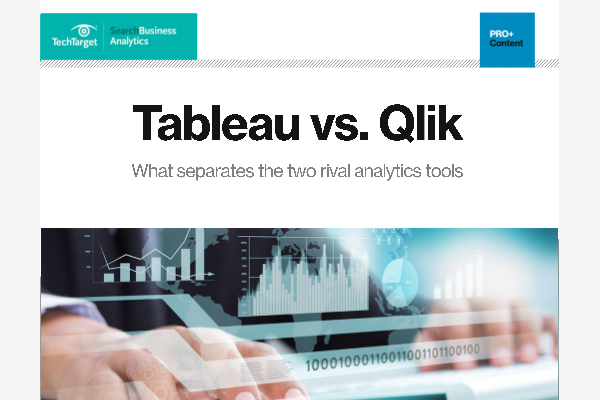 BI Self-Service Tool Comparison
What's the difference between Tableau and Qlik Sense? Designed exclusively for decision makers like you, this expert guide explores the pros and cons of both tools. Learn how they compare in 4 critical categories.
According to Merriam-Webster Dictionary, ad hoc means "for the particular case at hand without consideration of wider application." The purpose of an ad hoc analysis is to fill in gaps left by the business' static, regular reporting.
Ad hoc analysis may be used to create a report that does not already exist, or drill deeper into a static report to get details about accounts, transactions, or records. The process may be also used to get more current data for the existing areas covered by a static report.
OLAP dashboards are specifically designed to facilitate ad hoc analysis by providing quick, easy access to data from the original report. Allowing the user (typically a manager or executive) access to data through a point-and-click interface eliminates the need to request data and analysis from another group within the company. This capacity allows for quicker response times when a business question comes up, which in turn should help the user respond to issues and make business decisions faster.
Although most ad hoc reports and analyses are meant to be run only once, in practice they often end up being reused and run on a regular basis. This relatively common practice can lead to unnecessary reporting processes that impact high-volume reporting periods. Reports should be reviewed periodically for efficiencies to determine whether they continue to serve a useful business purpose.
Learn more about ad hoc reporting:
MSDN's SQL Developer Center has released a tutorial on creating an application to provide ad hoc reporting functionality using SQL Server.
SAP Business Explorer (BEx) suite provides solutions for enterprise reporting, ad hoc OLAP analysis and dashboarding.
Continue Reading About ad hoc analysis
Dig Deeper on Business intelligence data mining