Definition
business intelligence competency center (BICC)
A business intelligence competency center (BICC) is a team of people that, in its most fully realized form, is responsible for managing all aspects of an organization's BI strategy, projects and systems. This includes developing a BI strategy, implementing BI tools and applications and then training and supporting the business users who rely on them. It is the BICC's responsibility to oversee back-end data management tasks such as data integration, data governance, data quality and metadata management.

Download this free guide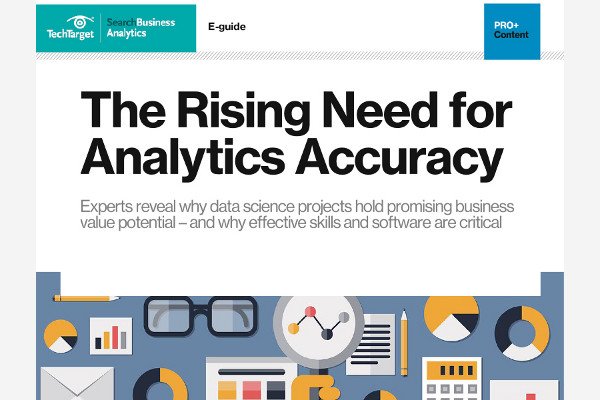 Staff Pick: The Rising Need for Analytics Accuracy
Learn how LinkedIn overcame analytics bottlenecks, 3 data modeling flaws that cripple data science projects, and common roadblocks of advancing data science teams and hiring data pros.
The goal of an effective BICC is to bring the most highly-skilled workers who specialize in all of these systems into a single group or "competency center" to share tips and tricks, create a common language and data dictionary, and determine standards for programming, reporting and analysis. A BICC can be a business unit with a dedicated team, a division of an existing business unit or a "virtual BICC" made up of people from departments in different corporate units and/or companies.
BICCs are commonly created as part of, or directly following, a major business intelligence (BI) initiative to consolidate multiple, disparate data sources into a single data mart or data warehouse. One of the key functions of a BICC is to help corporate executives and business managers to better understand the potential benefits that BI can provide in managing business operations – which, in turn, can help the BI team gain executive support and funding commitments for BI projects. Consulting firms such as Gartner Inc. are pushing the BICC concept, particularly for organizations that are trying to connect departmental BI applications into a coherent enterprise BI framework. However, BICC adoption has been slow, and many companies are starting by setting up a virtual BICC – partly because members of BI teams often have other responsibilities as well and don't focus solely on BI work.
Learn more about business intelligence competency centers:
Leah MacMillan writes about "Strategies for Building a Successful Business Intelligence Competency Center."
Jill Dyche, an expert on BI and data management technologies, talks about building a business intelligence strategy. (video)
Continue Reading About business intelligence competency center (BICC)
PRO+
Content
Find more PRO+ content and other member only offers, here.