Share this item with your network: BACKGROUND IMAGE: iSTOCK/GETTY IMAGES
How a powerful business analytics strategy can raise ethical issues

iSTOCK/GETTY IMAGES
Manage
Learn to apply best practices and optimize your operations.
BI competency center brings coordination -- but with complications
Managed effectively, business intelligence competency centers help align BI projects with corporate goals. But they also can become BI bottlenecks.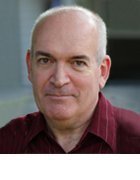 By
As companies build up their business intelligence programs, one of the issues they eventually need to consider is whether they should create a centralized team to coordinate and oversee all of their BI activities. A formal business intelligence competency center is the ultimate manifestation of the team concept, and BI consultants say BICCs can provide a wide array of benefits. But, they caution, the process of setting one up must be carefully planned to ensure that what results is a good fit.
For example, imposing a BICC on a company that is just getting started with BI initiatives is a recipe for disaster, warned Estelle Nicholson, an independent consultant in Washington, D.C., and creator of the BI Competency Centers group on social networking site LinkedIn. "The top-down approach in a company with no BI culture is essentially providing a solution to a problem that nobody thinks they have," Nicholson said, adding that the BI competency center could find it hard to win support from business-unit managers.
The biggest mistake companies make with BICCs is starting them up too early, before they've "earned the right," said Jill Dyché, a BI and data warehousing consultant who now is vice president of thought leadership at software vendor SAS Institute Inc.
"One of my clients told me that he wanted to establish a BICC so his team could 'get more attention from the business.' That won't work," Dyché said. "The BICC should be credible and productive at the outset. People should recognize its value and be engaged from day one." To help make that happen, she recommends that companies deploy at least two successful BI applications -- demonstrating that they've addressed some real-world business problems -- before they move to set up a centralized team.
All in the same BI boat
An effective BICC can help get all the business units in a company to "put their oars in the water and move in the same direction" on BI, said Claudia Imhoff, president of consultancy Intelligent Solutions Inc. in Boulder, Colo. But business executives sometimes see BICCs as a bottleneck -- and they can become one if they aren't managed properly, Imhoff said.
She added that the power and responsibilities of BICCs vary depending on the structure and culture of companies. "If you have an organization with a tendency to centralize functions, a BICC makes perfect sense," Imhoff said. "On the other hand, if you have a more decentralized company, a BICC may face more resistance." Setting one up could still be worthwhile, she said, but its role might focus more on advice and strategic planning than on hands-on deployment and management of BI systems.
The formalized BI processes and consistent project-management approach that a strong BICC implements should reduce costs and ensure that BI investments support overall business objectives, according to Nicholson. "In a company with BI projects in silos and no overarching BICC, efforts may not be aligned toward a larger corporate goal," she said.
But it doesn't have to be a massive undertaking if a company isn't ready for or doesn't need that. "A BICC could be very small, with just a few people maintaining a collection of procedures and approved applications," Nicholson said. In such cases, she added, a good starting point is to simply document the BI initiatives that are going on in a company and the software being used. That alone can lead to cost savings by prompting a streamlining of redundant BI tools.
Align, prioritize and communicate
Ideally, a BI competency center should function as "a program management office for BI," Dyché said. In that role, its duties would include working with corporate executives and business-unit managers to align BI initiatives with business objectives and plan and prioritize projects, while also communicating progress and measuring the business impact of BI investments. But Dyché also said that the exact boundaries of what a BICC is responsible for will depend on a particular company's culture and organizational structure.
Rick Sherman, founder of Athena IT Solutions, a consultancy in Maynard, Mass., said end-user training is another aspect of implementations that BICCs can help with. "Companies typically send their business users for vendor training [on how to use BI software], but that usually overwhelms people with too many features," Sherman said. Instead, he added, a BICC's staff can oversee the training process and help users get started with the new tools.
There's no single recipe for structuring a BICC. But Nicholson said it requires a mix of people with business knowledge, technical skills and BI experience, headed by "someone with the authority to do what needs to be done." Diplomatic skills are also important because of the need to work with different functional units and get them to agree on common practices, she said.
Staffing a BICC: Inside or outside job?
Companies must assign dedicated resources to BICCs or free up time for people in IT and business units to participate -- or they can adopt a hybrid approach that mixes the two. In addition, there may be a need to bring in outside personnel with specific BI expertise to help lead and staff the new operation, Nicholson said.
For example, a company might have to hire a new executive to manage its BICC. In other cases, it might be more convenient to outsource the process by using consultants to kick off a BICC initiative. "The route a company chooses really depends on the level of expertise in BI that already exists and the culture of the company," she said.
Another big issue is deciding where a BI competency center belongs in an organizational structure. The IT department is a popular choice, but Nicholson warned that if IT is segregated from business units, putting a BICC there "could doom it to wither and die." The bottom line, she said, is that both IT and the business side need to be committed to the concept to make it work.
Alan R. Earls is a Boston-area freelance writer focused on business and technology.
Follow SearchBusinessAnalytics.com on Twitter: @BizAnalytics_TT
Dig Deeper on Business intelligence team