Share this item with your network: BACKGROUND IMAGE: iSTOCK/GETTY IMAGES
What predictive analytics pros don't do

iSTOCK/GETTY IMAGES
Manage
Learn to apply best practices and optimize your operations.
Business intelligence manager bears burden as myths curb BI success
A variety of wrong notions are holding back business intelligence efforts in companies, putting the onus on BI teams to puncture the misconceptions.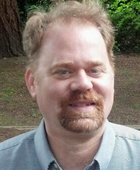 By
Caught in the current of technological advances, many a business intelligence manager is maneuvering to deploy the newest tools while working to effectively integrate and manage disparate data. This is the BI manager's pressing challenge, and it's a systemic result of our reliance on slick, sophisticated software to navigate oceans of data.
But a dependence on the newest BI tools and emphasis on speedily processing data can steer an enterprise down the wrong path, analysts warn, where understanding of data takes a backseat to mechanisms for collecting and consolidating it. The advice for BI managers now is to regroup intellectually, worry less about the quick tech fix and focus on the integrity of data.
Analysts point to several popular but misguided notions a BI team should treat with extreme prejudice.
The tool is a panacea. With high-tech processes overstepping the appreciation of data, it's often the new tool -- sold as a cure-all -- that overshadows the data itself. "The biggest issue with BI implementations is that people keep buying into the vendor hype that the tool is the solution, and although each generation of tools is extremely easy to use people forget that you still need the data to make use of the tool," said Rick Sherman, founder of consultancy Athena IT Solutions in Maynard, Mass. "If your problem has been inconsistent data or data that isn't clean or data that isn't accessible, then it doesn't matter if you have a really cool tool."
Driving the hype swirling around new tools are the users of BI data, said Bill Brydges, a managing director and consultant at MorganFranklin in McLean, Va. "There is an expectation issue for the BI team because the vendor pitch and the technology buzz in the marketplace is that these systems will map day to day for you," he said. "The BI manager is probably painfully aware that the information that he or she can report is as good as the consistency of the underlying data, and the tools can fix some of it but can only go so far."
External data reigns supreme. The era of faster and easier coincides with the emergence of big data, an ever-growing mass of structured and unstructured data generating its own share of IT hype. BI managers, analysts say, feel pressured to provide business users with access to external sources of big data, such as social media data. But often the value of collecting such information not only fails to justify the expended efforts but also comes at the expense of mining critical internal data. Douglas Laney, an analyst at Gartner Inc. in Stamford, Conn., characterizes such underused information as "dark data."
"Most dark data assets are sitting beneath the seat of most organizations," he said. "Dark data such as documents and email are dramatically underutilized."
Overlooking in-house data spurs troublesome ramifications, analysts say, such as inconsistent data, hastily assembled documents and redundant reports. For Brydges, this contributes to wasted time.
"The main fault here, which is not necessarily unique to new-age BI, is that people are quick to grab the first data source that comes to mind or build a new report versus looking hard within the enterprise for existing information," Brydges said. "The problem this creates is multiple versions of the truth over time, and this becomes self-perpetuating because as the versions increase so does the need to create additional reports."
Moving from scattered perspectives to a unified, focused view begins with corporate data standards -- and that requires a business intelligence manager to seek assistance from the corporate level, Brydges said.
"One of the challenges of the ready-made nature of the BI tools now and distributed BI capabilities is that people are empowered to crunch and spin the data in any number of ways at various ends of the organization," he said. "But this sometimes is done at the expense of a centralized corporate governance function that at least gets basic agreement on the major components."
The data speaks for itself. Analysts resoundingly suggest that a cart-before-the-horse syndrome is searing through BI management circles, with software tools driving reports to the extent that BI managers, together with business users, are assembling information without knowing what they want or what questions to ask -- or even understanding the purpose of the data collecting.
"Business users typically don't know what they want until they see it because data is complex, multidimensional and multivariable," said Wayne Eckerson, a BI consultant and director of research for TechTarget Inc.'s business applications and architecture media group. The solution, Eckerson said, is better collaboration. "BI managers need to collaborate much more closely with business users, and that is a key critical success factor because the best teams put their developers side by side with the business people when they are developing and don't have anybody in between," he said.
When the data's delivered, the day is done. Often, the BI team creates reports that users don't even look at. Laney recalls a company that complained its BI reporting environment wasn't benefiting the business. To test a suspicion that reports weren't being read, he suggested that erroneous numbers be inserted in a report. Sure enough, nobody challenged the garbage data.
Even when reports aren't ignored, processes for using what's in them often aren't in place. "Many organizations aren't prepared to take action based on what they find in the data," Laney said. He added that BI managers shoulder significant responsibility to ensure that reports, which are expensive to create and support, don't lay fallow.
"In the planning stage," he said, "the BI managers should have the end users work with them to define precisely how the analytic output will be used and then ensure that the processes and training are all aligned to leverage the information."
Laney looked to the cinema for a useful lesson. In the 1992 film A Few Good Men, Navy attorney Lt. Daniel Kaffee, played by Tom Cruise, confronts embattled Col. Nathan Jessup, played by Jack Nicholson, demanding the truth behind a heinous crime. Jessup bellows, "You can't handle the truth!" It's the same, Laney said, for companies trying to extract business value from their BI data: Without the right planning and effective collaboration, the truth can, in the end, hurt.
Roger du Mars is a freelance writer based in Redmond, Washington. He has written for publications such as Time, USA Today and The Boston Globe, and he was the Seoul, South Korea, bureau chief of Asiaweek and the South China Morning Post.
Dig Deeper on Business intelligence project management