Share this item with your network:
Technology insights for the data-driven enterprise

Fotolia
Data visualization techniques, tools at core of advanced analytics
Data visualization's central role in advanced analytics applications includes uses in planning and developing predictive models as well as reporting on the analytical results they produce.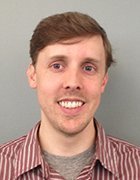 By
Predictive modeling and other kinds of advanced analytics are done with powerful software built specifically for running complex algorithms on large data sets, such as programming languages like R and Python and analytics tools like SAS and IBM SPSS. But many data scientists and analytics managers will tell you that a lot of their work -- and ultimately their ability to provide useful information to business executives -- also relies heavily on more humble data visualization tools.
Far from being a bit player in analytics applications, data visualization fills several crucial roles throughout the process. From initial data exploration to development of predictive models to reporting on the analytical findings the models produce, data visualization techniques and software are key components of the data scientist's toolkit. Without them, analytics teams are engaging in a nearly impossible task that's tantamount to flying an airplane while blindfolded.
"Data visualization just makes our analyses so much more efficient," said Daqing Zhao, director of advanced analytics at Macys.com. "The human brain can only comprehend so much. The only way to see patterns is to use your eyes."
The advanced analytics team at Macys.com -- the San Francisco-based online arm of retailer Macy's Inc. -- is primarily responsible for the website's performance and features. The data scientists managed by Zhao build recommendation engines, perform A/B tests of new webpage layouts and help the marketing team plan and execute targeted email campaigns. They run a mix of machine learning and predictive modeling applications that require a variety of tools and approaches, and data visualization enters very early in the process.
In fact, Zhao said his team starts every job by visualizing the data it's working with. For example, the analysts might pull out some specific variables into a graph to see if there's any correlation between them. Or they'll chart basic summary statistics -- things like mean and median averages, data spread and standard deviation metrics -- to get a sense of the scope of the data. Exploring the data visually gives them a better idea of where to focus their attention when building analytical models than they could get by looking at a giant spreadsheet, Zhao said.
Dig Deeper on Data visualization software