Share this item with your network:
Technology insights for the data-driven enterprise

Sergey Nivens - Fotolia
Don't learn lessons on predictive modeling techniques the hard way
Deploying and using predictive modeling tools without heeding best practices doesn't guarantee analytics success, a fact that many analytics managers and election forecasters know all too well.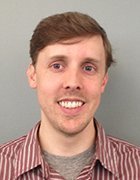 By
The 2016 presidential election ended in stunning fashion, and it wasn't just because of who won. Indeed, Donald Trump's upset victory over Hillary Clinton triggered a political earthquake of seismic proportions. But another big surprise was seeing a campaign so focused on big data and predictive analytics fall to the candidate driven more by emotion and intuition.
And it wasn't just the Clinton campaign that got caught off guard when voting didn't follow the path predicted by most analytical models. Virtually all analytics-driven election forecasters projected that Clinton would win, some with a probability as high as 99%. Even Trump's own data analytics team put his chances of pulling off a victory at only 30% the day before Election Day last November.
It's often said that organizations should be more data-driven. Businesses that make decisions based on data analytics tend to outperform those that don't, according to proponents. Unquestionably, cutting-edge enterprises -- from Google, Amazon and Facebook to the likes of Uber and Airbnb -- are changing their industries partly by leveraging data mining, machine learning and predictive modeling techniques.
But that doesn't mean data-driven analytics projects are immune to errors and problems like the ones that befell Clinton's campaign. Any predictive analytics initiative can hit similar potholes that send it careening off track. Missteps like using low-quality data, measuring the wrong things and failing to give predictive models a suitable reality check should serve as a reminder to data scientists and other analysts that the analytics process isn't simply a matter of collecting some data and developing models to run against it.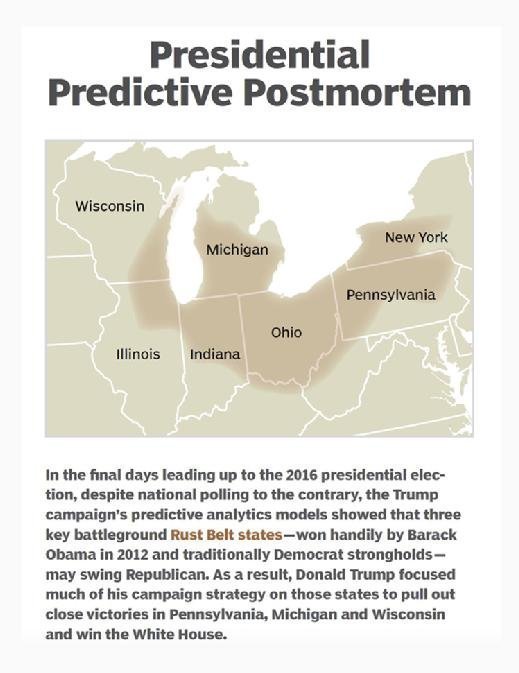 Dig Deeper on Predictive analytics