Share this item with your network: BACKGROUND IMAGE: iSTOCK/GETTY IMAGES
Benefits of using a data sandbox

iSTOCK/GETTY IMAGES
Manage
Learn to apply best practices and optimize your operations.
Fight the fears threatening the rise of data visualization
It's time to change the way your company thinks about disseminating BI data to a broader set of business users, particularly in visual formats. But be prepared for resistance.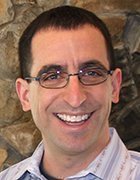 By
You finally have the software and hardware required to enable the use of data visualization technology throughout your company. You also have a vision of how reports and end-user dashboards with built-in visualizations will generate new levels of insight that can help improve business performance.
But as your work begins to attract attention, you may be confronted with a range of new behaviors that can threaten to slow progress. Stay alert: "Fears" about making business intelligence (BI) data more broadly available can suddenly emerge after long being suppressed by existing organizational controls over the distribution of information.
The fact is that most organizations are still unable to effectively analyze and put into action the data in their BI systems and data warehouses. Yet they continue to operate under centralized control models that closely regulate how data is handled, used and shared. Faced with the prospect of BI data being unleashed so more business users have access to it, proponents of tight controls cite risks such as data security and system performance problems as well as a lack of analysis skills among the targeted new users. But as companies continue to place considerably more value on their data, the real threat is if the control level increases.
As a BI manager, you must take a leadership role to help your organization understand and get past these new fears. But you cannot face them down alone. You must work closely with your peers—yes, even the ones who prefer the control model. Set aside your beliefs that the fears are being created or cultivated by any one person or group. Focus on building a path forward by working to remove existing barriers and promoting new ideas.
As part of that process, you'll likely find yourself needing to do the following:
Be understanding: Your company's processes, operations and beliefs have developed over many years, and now you're working to create a foundational shift, a breakthrough beyond making a single business team successful through data visualization. Be sensitive and observe reactions; explore what's behind opinions and fill in where there is a lack of information. You really need to collaborate at the personal level to uncover and understand motivations.
Be courageous: Turn risks and fears into opportunities. Don't debate whether the risks are real or perceived. Foster open conversations that get to the root of the actual risks. You are likely to find that some fears just fade away while you build concrete agreements on how best to handle others. But don't back down: Maintain an "abundance mind-set" that the more people who are connected with BI data, the better.
Together with others in the organization, you need to consider who can view and analyze the data and use it to make decisions, and then isolate the cases in which justified data access limits are needed
Be flexible: Even with executive sponsorship, organizations do not like to change how they do things, or at least they don't change easily. Since you are forging new ground and disturbing the status quo, you may feel it's necessary to create a detailed plan to prove how the data visualization strategy will unfold in a successful way. Instead, be agile, because you will encounter both good and bad reactions that you didn't consider in advance. Demonstrating your own team's ability to adapt helps create a natural atmosphere of cooperation. Develop a high-level roadmap and take your first step with the end goal in mind. And remember: There is no perfect first step. But the sooner you start the change process, the sooner you can show some positive results.
Be a risk taker: Evangelize the role of data visualization in a much broader context than its contribution to the output of reports and dashboards. Emphasize that data has zero value sitting in a database unused. Help your company see that fully integrating data visualization capabilities into a broadened BI strategy can create opportunities to improve the corporate bottom line. Your message should be clear: It's time to consider new possibilities.
---
About the Author
Lee Feinberg is the founder of management consultancy DecisionViz, which helps companies develop and implement data visualization strategies and processes. Feinberg is also a frequent speaker at conferences in the U.S. and other countries. Email him at Lee@DecisionViz.com.
Dig Deeper on Business intelligence data mining