Share this item with your network: Technology insights for the data-driven enterprise

Guido Vrola - Fotolia
Get started
Bring yourself up to speed with our introductory content.
Four steps to make a data visualization project succeed
Data scientist Jennifer Shin offers advice on how to manage a data visualization project and create effective visuals that meet the information needs of business decision makers.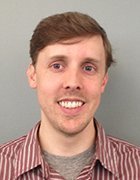 By
There's more to effective data visualization in advanced analytics applications than simply dumping data into a visualization tool and creating charts and graphs. Speaking at the 2016 TDWI Accelerate conference in Boston, Jennifer Shin, senior principal data scientist at The Nielsen Company and founder of consultancy 8 Path Solutions, provided the following tips on getting the most out of a data visualization project.
Keep an open analytical mind, with visualization's help. Data science isn't a linear pursuit, Shin said. Investigating one line of inquiry might lead to answers you weren't even looking for, but only if you're open to seeing them. These kinds of unexpected insights are more likely to pop up when data is plotted out graphically instead of put in a spreadsheet. "You need to explore the data," she added, "because a lot of times you might come up with new applications that you hadn't thought of."
Know your audience. Data visualizations are essentially vehicles for communicating information, but they tend to fail when you don't focus on the information needs of the intended audience. Presenting analytical results to the C-suite likely doesn't demand as detailed a visualization as does describing an algorithm to a team of business analysts. "You don't need all the data underlying the analysis all the time," Shin said. "Knowing what your audience expects is the main thing."
Pick the right tool for the job. There are some big differences between tools that you should take into account when selecting software for a data visualization project, according to Shin. For example, she said Tableau can be used to make more visually engaging charts and graphs than QlikView supports, but the latter has a better extract, transform and load component for integrating data.
Move slowly but decisively on software deployments. Business users may get uncomfortable when they're told they have to move from the familiar territory of Excel and PowerPoint to a new visualization tool. To help smooth the transition, Shin recommended replicating a visualization built with Excel's graphical tools in the new software and then putting it in a web dashboard. Once people are accustomed to using the dashboard, start rolling out more advanced options. The basic features of visualization tools, she said, can often do many of the same things Excel supports.
Dig Deeper on Data visualization software