Share this item with your network: Technology insights for the data-driven enterprise

Fotolia
Manage
Learn to apply best practices and optimize your operations.
Hospital's indoor tracking system improves patient care
A real-time indoor tracking system and analytics software help Florida Hospital combine nurse location data with patient records for analysis.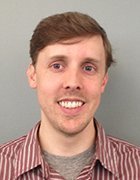 By
Having an indoor tracking system for employees inside a building can be more technically complicated than monitoring the whereabouts of workers in the field. Outdoor location tracking is relatively straightforward, at least at a basic level: Most platforms simply pull in GPS signals from mobile devices. But GPS signals can go dark indoors. To get around that, users need a mix of tools.
At Florida Hospital's Celebration Health medical facility, the indoor tracking system starts with badge devices from Stanley Healthcare that are worn by nurses and send out their GPS coordinates. The hospital's Wi-Fi network and RF antennas are configured to pick up the signals and push them to Stanley Healthcare's AeroScout location-tracking platform. From there, the data goes to the vendor's MobileView analytics software, which includes a front-end tool that lets users at the hospital visualize the location data in real time.
Ashley Simmons, Florida Hospital's director of innovation development, said that if administrators want to dig deeper into how the location and movements of nurses interplay with clinical performance, they can pull data out of the tracking system and move the info into the hospital's electronic health records system. There, they have the ability to combine location data with patient records for analysis.
Farpoint Group analyst Craig Mathias said Bluetooth beacons are also becoming popular for relaying location-tracking signals indoors. That approach requires setting up a network of beacons throughout a facility; the beacons connect to Bluetooth-enabled mobile devices when employees come within range. The advantage of beacons over Wi-Fi tools, Mathias said, is that they can locate individuals with greater precision.
Healthcare providers also can use technologies like AeroScout -- known as a real-time location system, or RTLS -- to track the location of patients, nursing-home residents and medical equipment as well as monitor activities such as hand-washing by doctors and nurses when they enter patients' rooms. Stanley Black & Decker Inc., the parent company of Stanley Healthcare, also offers an industrial line of AeroScout products for use in manufacturing, transportation and logistics applications. But perhaps as a sign of where RTLS demand is stronger, that particular line is being discontinued effective Nov. 1.
Dig Deeper on Business intelligence data mining