Share this item with your network:
Technology insights for the data-driven enterprise

iSTOCK/GETTY IMAGES
How big data analytics tools can help your organization
Big data analytics is a trending practice that many companies are adopting. Before jumping in and buying big data tools, though, organizations should first get to know the landscape.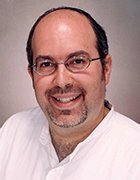 By
The analytics process, including the deployment and use of big data analytics tools, can help companies improve operational efficiency, drive new revenue and gain competitive advantages over business rivals. But there are different types of analytics applications to consider. For example, descriptive analytics focuses on describing something that has already happened, as well as suggesting its root causes. Descriptive analytics, which remains the lion's share of the analysis performed, typically hinges on basic querying, reporting and visualization of historical data.
Alternatively, more complex predictive and prescriptive modeling can help companies anticipate business opportunities and make decisions that affect profits in areas such as targeting marketing campaigns, reducing customer churn and avoiding equipment failures. With predictive analytics, historical data sets are mined for patterns indicative of future situations and behaviors, while prescriptive analytics subsumes the results of predictive analytics to suggest actions that will best take advantage of the predicted scenarios.
In many environments, the processing and data storage demands of advanced analytics applications have limited their adoption -- but those barriers are beginning to fall. The growing availability of big data platforms and big data analytics tools has enabled environments in which predictive and prescriptive analytics applications can scale to handle massive data volumes originating from a wide variety of sources.