Share this item with your network: Technology insights for the data-driven enterprise

Sergey Nivens - Fotolia
Evaluate
Weigh the pros and cons of technologies, products and projects you are considering.
The benefits of using big data analytics software
Tools for big data analytics have a lot to offer, and they come in many varieties. Get to know some of the ways business users and data scientists can use the software.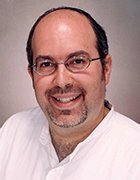 By
The growing availability of big data platforms and big data analytics software is helping organizations gather and analyze data in search of valuable business information and insights that can help them improve their products and services.
Big data analytics software is used to analyze collections of data and for developing predictive and prescriptive models. Embedding these models within modernized business process applications can improve business productivity and value. At the same time, big data analytics tools are designed to easily scale to employ the resources that are typically available in a big data platform.
In general, the techniques that tools for big data analytics frequently provide aren't ; however, it's only recently that the power of data mining algorithms has been adapted to empower the mainstream business user with predictive and prescriptive analyses of data sets featuring a combination of large volumes, a variety of data types and variable structures.
From a user perspective, big data analytics is still an emerging enterprise capability, with inherent risks and requisite time requirements to achieve the expected benefits. How can you determine whether big data analytics is appropriate for your organization? Here, we examine how the business use cases dovetail with fundamental data drivers, such as volume and variety, to highlight how using big data analytics can yield measurable value.
Dig Deeper on Big data analytics