alphaspirit - Fotolia
Tableau data governance policies key to enterprise use
Usage and data governance policies are vital to effectively implementing Tableau and avoiding common pitfalls that can affect deployments of the self-service software, experienced users say.
For a Tableau deployment to be successful, governance has to be central. But putting governance policies in place doesn't have to mean shutting down access to data or restricting what people can do with data sources.
"Governance, if we do it the right way, can actually provide a ton of freedom," said Marc Hunt, senior lead analyst at Chick-fil-A Inc., in a presentation at Tableau Conference 2017 in Las Vegas.
Many enterprises are familiar with the Tableau data governance challenges that can arise. The software's ease of installation and use are some of its main features, but this can be a double-edged sword, making it simple for separate lines of business to run their own deployments, curate their own data sources and duplicate each other's work. Avoiding these kinds of problems takes a deliberate plan to roll Tableau out to the enterprise in a controlled manner.
A gradual data governance process
Getting to effective Tableau data governance was a gradual process for Chick-fil-A. The Atlanta-based restaurant chain first began using Tableau in 2010 with a handful of desktop licenses; it then purchased Tableau Server in 2013, and an enterprise license in 2015. During this time, adoption of Tableau software picked up steadily, and governance became important.
Hunt said that when the company first deployed Tableau Server, he and his team wanted to drive adoption throughout the company by building hype. Part of this move involved allowing anyone to publish a workbook they created to a common page that everyone saw immediately when they logged in. This helped build excitement by showing people what was possible with the tool and by helping workers learn from each other, but it also created a huge repository that made it hard to find useful insights.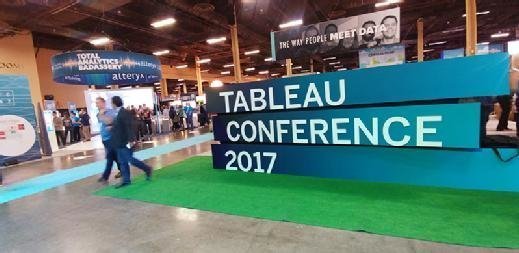 "We wanted to empower [users] to run, but we started hearing very quickly from our users in the business that they were overwhelmed by the amount of content out there," Hunt said.
That was when the Chick-fil-A team members started thinking more about governance. Part of that thinking involved taking a more active role in what was published publicly to Tableau Server to ensure data quality. Hunt's team doesn't restrict what business lines can do with Tableau but does use a review process to limit what goes out to the whole company. Hunt said he wants the dashboards in the Tableau Server system to be considered close to a single source of truth, while still allowing lines of business to have control over their own data in order to enable experimentation.
Training emphasizes best practices
In addition, his team created a training program that includes instruction on best practices, a discussion board that lets users trade tips and tricks, and doctor sessions, where experts from the analyst team sit with business users and help them with problems. They also published visualization guidelines.
"If you just put technology in place for governance, people are going to swing the other way and find their own solutions," Hunt said. "That is the shadow IT part."
Sherri Benzelock, vice president of business analytics transformation at Honeywell International Inc., said in a keynote presentation at the conference that many people fear Tableau data governance is a major challenge. Her team, however, has tried to use Tableau as a tool for improving governance.
"We already have the Wild West of data," she said. "It's called Excel. We already have an underground data economy where people's needs are being met."
Tableau sandboxes aid experimentation
So, Benzelock's team members thought about governance from the beginning when Honeywell deployed Tableau software. They created sandboxes on Tableau Server where users could bring in data sets and experiment with different visualizations without publishing anything publicly throughout the company, a manufacturing conglomerate based in Morris Plains, N.J.
The team instituted requirements for getting a license to use Tableau Server. Users are also required to meet certain guidelines before posting a data visualization to the server to ensure data quality. Benzelock said this demonstrates that users understand how to use the Tableau system, and that it should be used in place of sharing via email, which she sees as a governance risk.
Benzelock said the greatest challenges to governance come not from any particular tool, but from unmet needs. When people don't have the data or analytics capabilities they need, they find their own tools and data. In implementing Tableau data governance polices, she and her team were able to head off this risk by anticipating people's needs and giving them an acceptable degree of freedom.
"Our deployment went viral and, in less than two years, we have 20,000 users," she said. "We struck the right balance between empowering users, while instilling trust and governance."