Share this item with your network: Technology insights for the data-driven enterprise

iSTOCK/GETTY IMAGES
Evaluate
Weigh the pros and cons of technologies, products and projects you are considering.
The buzz: Social media analytics tools a must for many
No doubt you've heard the term social media analytics -- it's the gathering and exploring of social media data. Do you need to invest now? It depends.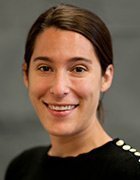 By
Social media analytics is the collecting and analyzing structured and unstructured data generated by social media sites such as Twitter, Facebook and Google+ in order to help an organization make more informed business decisions. Data can include comments, reviews, demographic information, the number of likes or tweets and the number of followers or fans. Customer service and marketing departments have expressed the most interest in social media analytics tools.
The buzz: Why is everyone talking about it?
In a word -- competitiveness. For years, businesses have relied on focus groups and market surveys to tap into customer input and opinion. Today, social data provides a lower-cost alternative with instantaneous feedback on products, ad campaigns and customer service as well as an avenue to track how competitors are faring. The analytics part comes into play when companies saddled with high volumes of social data need to sift through the chatter to find meaningful trends and statistics. That's when businesses turn to analytical software -- or analytical services, as is more often the case these days -- for help in teasing out useful data on what's working, what isn't and why.
The reality: Do I need to invest now?
For some, it's imperative; others have time yet. Seth Grimes, an analytics consultant for Alta Plana Corp. in Takoma Park, Md., put it this way: "Businesses that depend on word-of-mouth or referrals of various types -- that might be book reviews or product reviews or reviews of hotels and restaurants -- have a higher reason and imperative to understand what's being said on social media because opinion affects business."
Which type is your company? Grimes suggests figuring out what value social data could provide and how it will help meet your business goals. Start by thinking about how tuning into Twitter or customer reviews might be beneficial to managers in product development, marketing, sales and customer service, said Mark Madsen, analyst at consultancy Third Nature Inc. in Rogue River, Ore. But don't get boxed in by monitoring alone. The real value is in correlating the social data you're collecting with other data sources to help flesh out gaps in analysis.
"Some of the more savvy people I've worked with are looking at things like the words people use in association with, or to describe, their product or brand," Madsen said. "It helps to understand the positioning as interpreted by customers, rather than what you hope is happening via advertising."
That kind of deeper dive into social data could very well be the next buzz.
Dig Deeper on Advanced analytics software