Get started
Bring yourself up to speed with our introductory content.
Data scientist vs data analyst: A visual breakdown
The differences can be subtle, but in general, a data scientist has more responsibilities and a more advanced background than analyst counterparts.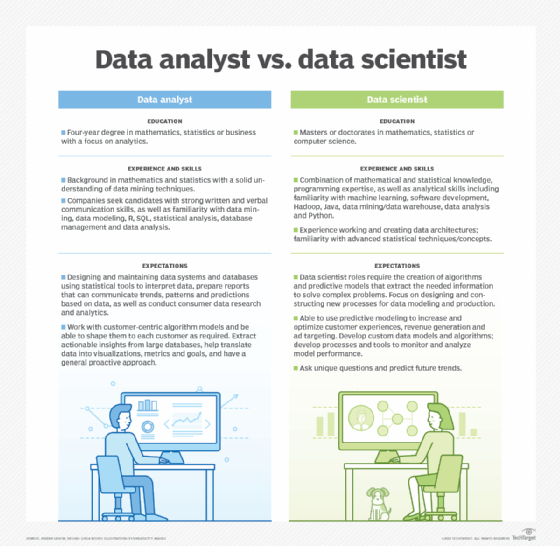 Being able to gather data, analyze it and predict trends has become an essential part of operations for organizations. It is important to make sure your company has the right tools and employees with the right skills.
Data analysts and data scientists can be game changers for companies new to the analytics and data management game. Their advanced skills and abilities can help provide deep insights, but judging which one makes more sense for your company can be difficult.
Data analysts and data scientists are often talked about, but deciphering the differences between the two can be a challenge. Explore here what is expected of an individual in each position and the differences between the data analysts and data scientists.