News
Stay informed about the latest enterprise technology news and product updates.
The benefits of information collaboration: Using enterprise 2.0 in business intelligence
In this second article in a continuing series, Colin White looks at information collaboration and discusses how it aids the creation of collective intelligence.
This article originally appeared on the BeyeNETWORK.
My article Using Enterprise 2.0 for Business Intelligence, Part 1, in last month's newsletter discussed how Enterprise 2.0 technologies can be used in conjunction with business intelligence (BI) to improve the productivity and effectiveness of business users. The article also introduced the seven main components of Enterprise 2.0 that are relevant to business intelligence. This month I take a detailed look at the first of these components – information collaboration – and discuss how it aids the creation of collective intelligence.
The Web Changes Traditional Business Intelligence
A traditional business intelligence system captures structured data from operational data sources and integrates it into a data warehouse for analysis by BI applications. New web technologies are leading to three major changes to traditional BI processing. The first is a move toward bringing not only structured data into a data warehousing environment, but unstructured business content as well. This unstructured content is primarily textual information that may be part of a structured data file (support center representative notes or product descriptive information, for example), or may exist in a completely separate unstructured content file (reports, blogs or web pages, for example). The unstructured content is usually converted into structured data by the integration process before it is loaded into the data warehouse.
The second change usually occurs when the volume of unstructured content being analyzed exceeds the amount of structured data involved. In this situation, the analysis is often done by search and content analytics applications. This approach is likely to become the preferred interface for less experienced users in the future as the use of search and content analytics in business intelligence matures and grows. Regardless, search and content analytic applications will evolve to become a valuable source of business content analytics that can be merged with traditional BI data analytics. The business metadata or taxonomy associated with the processing of business content is also valuable for enhancing the understanding and definition of associated data used in business intelligence and/or master data management applications.
The third change, and the main focus of this article, adds collaboration techniques and technologies to the business intelligence environment. Collaboration enables users to create, document, organize, share, and discuss business intelligence and related business information. It also allows the expertise and knowledge of the business users involved to be added to the business intelligence and business information being shared and discussed. The result can be thought as collective intelligence, which can become a valuable business content source for further analysis.
Building a Collective Intelligence Environment
As shown in Figure 1, a collective intelligence system adds business content analytics and business collaboration to the traditional BI environment. (Note that the business content analytics component will be discussed in more detail in the next article in this series.)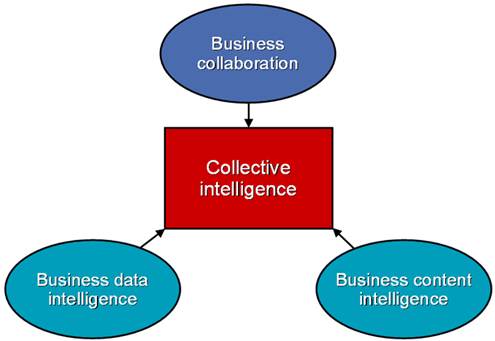 Figure 1: The Components of Collective Intelligence
The business collaboration component provides several technologies that enable users to publish and deliver business intelligence and to interact with each other. These technologies are shown in Figure 2.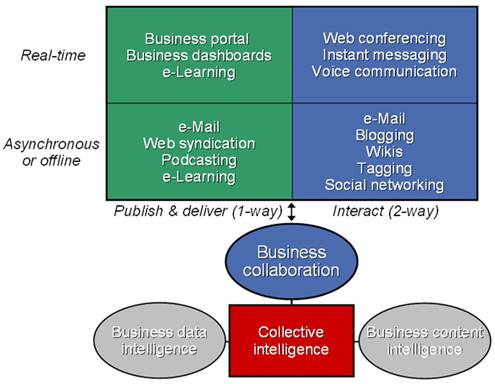 Figure 2: The Business Collaboration Component of a Collective Intelligence System
There is not sufficient space in this article to discuss all of the technologies shown in Figure 2 in detail, but it is worthwhile reviewing some examples to demonstrate how they can enhance the BI environment.
Most business intelligence at present is published and delivered to business users through desktop and web interfaces that employ technologies such as a business portal and/or business dashboards. It may also be delivered asynchronously via e-mail (using Adobe PDF files, for example), or delivered as printed reports. One interesting new approach to delivery is web syndication using protocols such as RSS and Atom. Most people think that web syndication is used to deliver news and web log (blog) feeds, but it can be used to deliver any type of information. The XML data in a syndicated web feed can keep a portal updated with the latest business information, but it can also be consumed by data integration and web-based reporting tools. Web syndication offers a very simple and flexible way of delivering the latest business intelligence to users. I will look at web syndication in more detail in a future article.
The collaborative technologies shown in right-hand column of Figure 2 extend one-way information publishing and delivery with two-way interaction, and it is these technologies that offer the biggest potential for creating collective intelligence. Tagging, for example, allows a user to add metadata (one or more business tags) to existing business information. The most common tags used by any group of users quickly identifies the main terms used to describe any given collection of related business information. As users interact through technologies such as social networking and blogging, the tags enable business intelligence and associated business information to be grouped together, which adds value to the overall information collection. The tags can also be used to build or extend a business taxonomy, which in turn can act as input to business intelligence and master data management data modeling projects.
Interactive collaboration technologies are used to build tailored collaborative workspaces for groups of users, teams, and departments that share and use related business information. These collaborative workspaces enable organizations to enhance existing business portals with more dynamic and interactive interfaces.
There are two challenges to building a collaborative environment. The first is choosing the right tools for the job. There is a tendency in organizations to simply provide tools such as blogging and tagging to business users, and then see what happens. This ad hoc approach is doomed to failure. Instead, it is important to understand the pros and cons of each of these tools and technologies, and then match them to the skills and needs of the users.
The second challenge is that collaboration tools can lead to information proliferation and privacy and security issues. Applying the same strict structured data governance and quality procedures to unstructured business content is often impractical because it slows down the adoption of valuable new approaches. Some level of control, however, is still required for managing this business content. To solve this problem, organizations need to create different levels of governance and quality procedures depending on the type of information involved, how it is used in the decision-making process, and who has access to it.
The next article in this series will continue the discussion of the use of unstructured business content in business intelligence by looking at how search and content analytic applications can be used to create business content analytics.
Dig Deeper on Business intelligence best practices