News
Stay informed about the latest enterprise technology news and product updates.
From the Editors: Real-time BI success 101
Is real-time business intelligence right for your organization? And what can you do to avoid the pitfalls of real-time BI projects? We point you toward answers to those questions.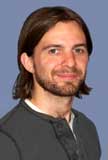 As the amount of data that a company collects for business intelligence (BI) purposes grows, often so does the desire to be able to use that data as soon as possible. To try to meet the demand for more immediate BI gratification, software vendors have developed real-time BI technology that provides business users with instant or near-instant access to data for analysis.
But is real-time BI right for your organization? And if it is, how can you ensure a higher likelihood that your real-time BI projects will be successful?
Building a solid business case for real-time BI is a start. Claudia Imhoff, president of consulting firm Intelligent Solutions, says companies have to understand their business needs and see if their end users really require real-time BI capabilities. If not, what's the point of investing in the technology? One organization that did invest in real-time BI tools is trucking company U.S. Xpress Enterprises. Its CEO wanted "information at his fingertips," according to CTO Timothy Leonard. And Leonard says the project paid off with initial cost savings of $3 million per quarter, primarily through lower gas consumption.
Let's say you've also decided that you need real-time speed for BI. The next big challenge is not tripping up over all the potholes and pitfalls of deploying a real-time BI system. According to Colin White, president of consulting firm BI Research, one of the main obstacles is whether the people and processes within an organization are ready to handle real-time BI. For many companies, another danger is doing too much, too soon, says Lyndsay Wise, president of WiseAnalytics. Be sure you know about those and other obstacles up front.
Is your company implementing or already using real-time BI tools? Shoot me an email and let me know about the successful and not-so-successful uses you've seen.
Best,
--Justin
Twitter: BizAnalytics_TT
Each month, SearchBusinessAnalytics.com editors choose recent articles and other content to highlight here for our readers. We welcome your feedback on these items and our site in general – you can contact us directly or at editor@searchbusinessanalytics.com.
Dig Deeper on Real-time business intelligence