News
Stay informed about the latest enterprise technology news and product updates.
Data visualization tools going mainstream with help of Google, Tableau
Free tools like Tableau Public are raising the public profile of interactive data visualization.
These days, just about anybody with a laptop and an Excel spreadsheet can explore and visually share data in new ways at virtually -- sometimes literally -- no cost.
Last month, Tableau Software released a free, downloadable version of its visualization software that can access data from Microsoft Access, Excel spreadsheets and text files. Users load their data into the software, called Tableau Public, and within minutes can begin exploring it with interactive graphs, histograms, heat maps and other visualization tools.
They can then be shared with colleagues or easily published on the Web, said Christian Chabot, Tableau's CEO and co-founder. Noting that most data on the Web and within enterprises is currently displayed in static row-and-columns, Chabot thinks "data should be treated as a first-class citizen."
Internet search giant Google apparently agrees. The Mountain View, Calif.-based company this week unveiled Google Public Data Explorer. The free service, currently in beta, lets anyone explore a number of public data sets with interactive bubble charts and line graphs -- including U.S. Census and World Bank development data -- and publish the results.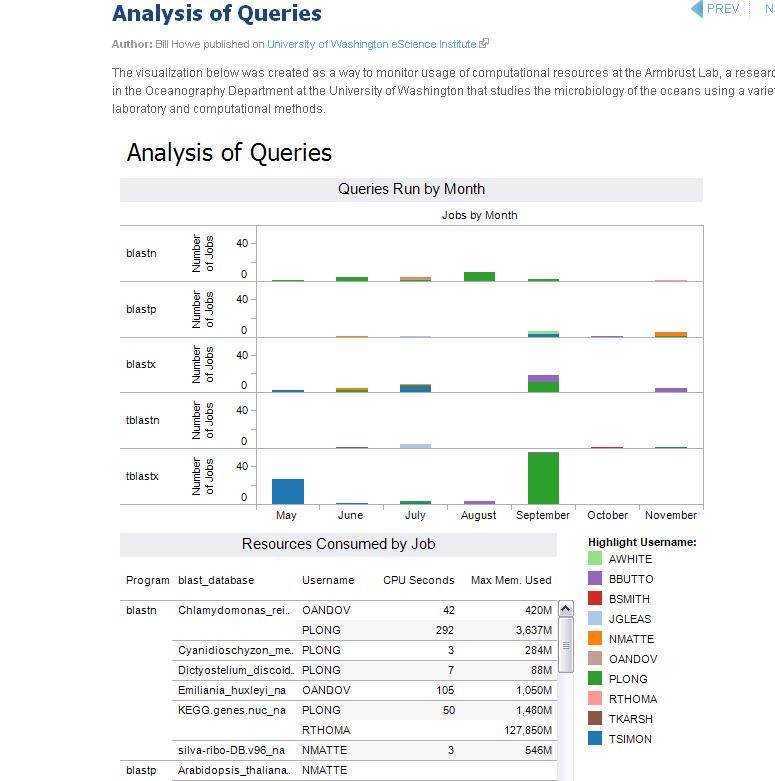 Even some consumer-oriented companies, most notably financial services firms, have incorporated advanced visualization capabilities into their products. TD Ameritrade customers, for example, can analyze their stock portfolios with the help of Web-based, interactive graphs and maps.
"There are literally hundreds of vendors large and small that are looking for ways to let you explore your data," said Boris Evelson, an analyst with Cambridge, Mass.-based Forrester Research.
The emergence of free and consumer tools like these is an indication of the growing pervasiveness of interactive and easily shareable data visualization capabilities. The trend has been hastened by the emergence of Web 2.0 technologies like Flash, Flex and Ajax, which make it relatively easy for developers to integrate interactive capabilities into applications, according to Evelson.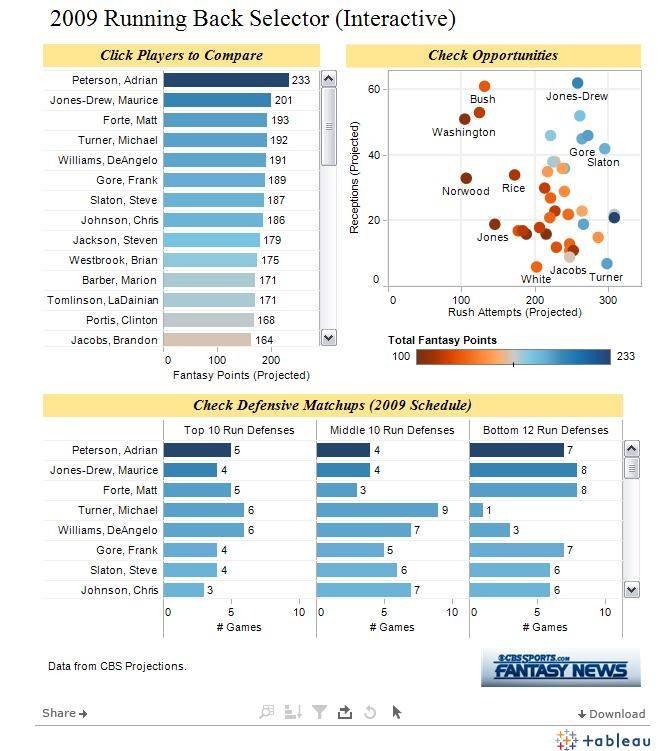 The development of mash-up capabilities based on Web services and simple APIs has also contributed to the growth of interactive visualization capabilities, making data easier to integrate and share with others.
And the trend toward pervasive interactive data visualization capabilities and the free offerings available to the public have not gone unnoticed by the more traditional business intelligence (BI) vendors.
"There's definitely a new wave of visualization happening," said Harriet Fryman, head of IBM's analytics and performance management products division. "People want to have fun and explore their own data."
Fryman said IBM is working on adding new interactive visualizations and Web 2.0-style mash-up capabilities to the company's Cognos BI suite to meet the growing demand from end users. SAP BusinessObjects, meanwhile, continues to invest in its Crystal Reports and Xcelsius data visualization product lines.
Open source BI vendors are also exploring new ways to let users interact with and share data, spurred in part by consumer-oriented visualization tools. Actuate, an open source BI vendor based in San Mateo, Calif., recently unveiled what it's calling a mashboard, which lets users combine multiple data sets and present them using interactive dashboards and other visual tools.
But while free tools from Tableau, Google and others are opening up eyes to the power of interactive visualization tools to unlock the value of large, complex data sets, they are not likely to replace commercial visualization and BI software any time soon, Evelson said.
Most free data visualization tools, he pointed out, come with a number of restrictions. Tableau Public can integrate only data from Microsoft Access, Excel and text files, for example, while Google Public Data Explorer doesn't allow users to import their own data at all.
And they don't help users with the difficult task of cleansing and modeling their data. "Visualization is important," Evelson said. "But [it's] only one part of a much larger BI environment."
Dig Deeper on Business intelligence dashboards and performance scorecards