News
Stay informed about the latest enterprise technology news and product updates.
2010 business intelligence (BI) challenges and priorities survey
Get survey-based information on BI, analytics and CPM software usage trends. See what other companies are doing with those tools and learn about key barriers and spending drivers.
2010 Business Intelligence (BI) Challenges and Priorities Survey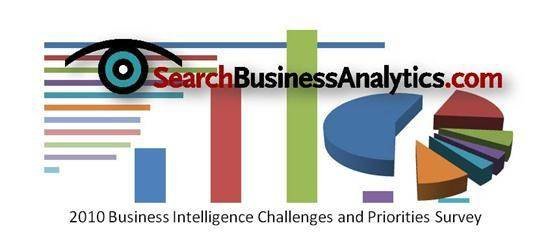 Welcome to the 2010 Business Intelligence (BI) Challenges and Priorities Survey slide show. And thanks to all of the 255 IT and business professionals who completed the survey and shared information about the use of BI and analytics tools in their organizations. Their responses provide insight into topics such as BI software adoption levels, business uses and spending drivers.
The survey was conducted via the Web this past March. In this slide show, you'll find a select sample of survey results highlighting some of the major trends, hurdles and investment priorities that are influencing and affecting BI, data analytics and corporate performance management (CPM) programs.
In addition, we've included links to related articles, technology and market guides, videos, podcasts and expert advice to help you and your company navigate the fast-changing world of business intelligence and analytics.
If you have any questions or comments about this year's survey, or suggestions for future editions, feel free to contact the editors of SearchBusinessAnalytics.com. The slides begin on the next page.