News
Stay informed about the latest enterprise technology news and product updates.
From the Editors: Hearing customer voices with text analytics tools
Want to know what your customers are really saying about you? Text analytics can't tell you that by itself, but it may be able to help, according to users who spoke at the Text Analytics Summit.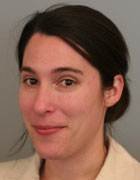 At the seventh annual Text Analytics Summit, held in Boston last month, Andrew McInnes, an analyst at Forrester Research Inc. and moderator of the "voice of the customer" panel, posed a question to the four panel participants: Can text analytics tie together all solicited and unsolicited sources of customer feedback for companies?
Their answer: Maybe, but not by itself.
"I think text analytics does a great job of bringing all of the unstructured text together," said Chris Jones, senior manager of text analytics at Zynga Inc. "When we're solving for a lot of different outcomes, this is interesting stuff. But what's their likelihood to buy my product, what's their likelihood to convert to purchase more [products]? That's all tied into transactional systems."
That doesn't mean text analytics tools has no business value, according to the panel members. "Text analytics becomes a very important lens to organizing groups or content," said Jones. "But in the end, you have to tie it back to all of your transactional data, [and] your behavioral data."
In other words: Text analytics shouldn't be the only method of customer data analysis, but it can provide beneficial insights, added explanations and a connection to customers.
On SearchBusinessAnalytics.com, we've taken a closer look at text analytics by featuring tips and trends that emerged from the summit. Highlighted here again is Jones, a featured speaker who gave a dynamic presentation detailing 14 steps to make your voice-of-the-customer program matter.
Another summit speaker, Daniel Ziv, vice president of customer interaction analytics at Verint Systems Inc., explained how mining both internal and external unstructured data can help companies avoid potential public relations nightmares before they take hold.
Have thoughts and coverage suggestions on text analytics or other topics? Feel free to e-mail me and let me know.
Cheers,
--Nicole
Twitter: @BizAnalytics_TT
---
Each month, SearchBusinessAnalytics.com editors choose recent articles and other content to highlight here for our readers. We welcome your feedback on these items and our site in general – you can contact us directly or at editor@searchbusinessanalytics.com.