News
Stay informed about the latest enterprise technology news and product updates.
From the Editors: Businesses strive for mature data analytics systems
The BI industry is abuzz about "big data" analytics. But for some organizations, the priority is finding better ways to make use of the data they've been gathering all along.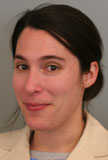 While discussions and speculations about the ramifications and uses of "big data" may be basking in the analytics limelight these days, businesses of all sizes are still actively searching for more efficient, and more affordable, ways to leverage the information they have always worked with.
A national cooperative, for example, has given itself over to business intelligence (BI) technology that pushes beyond the use (and comfort) of Excel spreadsheets. Blood Centers of America (BCA), which supplies almost one-third of the country's transfusion requirements, sifted through several products that promised to enable collaboration for its 36 centers before it finally decided on a Web-based BI platform that was easy to install. The cooperative hasn't stopped using spreadsheets altogether, but it has minimized their use in favor of a system that permits more interaction, real-time analytics capabilities and communication between centers.
A larger business, Zions Bancorporation, has taken steps to further mature its data storage and analytics environment. For the commercial bank holding company, that meant giving up its Oracle data warehouse for one from Greenplum, a vendor that was later acquired by EMC, to manage the growth in data stores it was experiencing. The investment eventually led the financial firm on the path to predictive analytics and data mining, techniques that today are helping Zions to forecast customer retention rates and potential loan defaults.
Where are you in maturing your analytics and data management strategies? Have they taken a front seat to big-data debates for you? Let me know your thoughts on this topic, and your comments may appear in an upcoming SearchBusinessAnalytics.com news article.
--Nicole
Twitter: BizAnalytics_TT
Each month, SearchBusinessAnalytics.com editors choose recent articles and other content to highlight here for our readers. We welcome your feedback on these items and our site in general – you can contact us directly or at editor@searchbusinessanalytics.com.