News
Stay informed about the latest enterprise technology news and product updates.
From the Editors: Looking back, looking ahead on advanced analytics
Big-data analytics and other forms of advanced analytics will be a big battleground for BI vendors in 2012. Our recent coverage highlights that, and ways users can up their analytics game.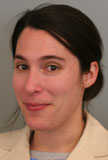 December marks an opportunity to look back at the year's accomplishments and struggles while also carving out new hopes, and assessing the hurdles, for the year to come. This month, we've published several stories that hint at the advanced analytics battleground for 2012 and highlight how businesses can take their analytics programs to the next level, sometimes in a unique way.
Take, for example, data-mining competitions and "prize economics." While crowdsourcing is not a new idea, hosting a competition for data scientists to produce the most effective predictive model is not its most common application, either. One website in particular is aiming to do just that and "make data science into a sport" in the process. That could also become a financially savvy alternative for businesses looking to bring a proprietary algorithm into the fold.
Data mining and predictive analytics are two necessary components for designing what consultant James Taylor calls decision management systems. These systems are created to essentially automate as much of the operational decision making process as possible through a combination of business rules management and advanced analytics. By doing so, Taylor says, businesses are able to provide a personalized customer interaction or experience in a more streamlined approach.
The phrase advanced analytics is also frequently invoked when discussing "big data," perhaps the buzzword of choice for 2011 and into 2012. This year, vendors continued to reveal their strategies for taking on the big-data challenge with new products and product updates. Most recently, Hewlett-Packard announced plans to release an "information platform" combining technologies from its recent Vertica and Autonomy acquisitions. While several of the business intelligence and data warehousing mega-vendors are addressing ways to manage the massive amounts of data flooding into businesses these days, HP has put a priority on analyzing unstructured data. That topic is certain to come up frequently next year.
What are your plans for 2012? Email me and let me know your thoughts on this or any other business intelligence and analytics topic.
Cheers and happy New Year.
--Nicole