Share this item with your network: BACKGROUND IMAGE: iSTOCK/GETTY IMAGES
New strategies for avoiding the dreaded data silo

iSTOCK/GETTY IMAGES
News
Stay informed about the latest enterprise technology news and product updates.
Mobile BI tools on move at leading-edge organizations
The iPad is helping to drive increased interest in mobile business intelligence, which is opening up BI data to new business users without tying them -- or existing users -- to their offices.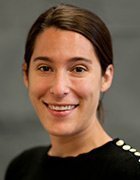 By
On March 7, Apple unveiled the third model of the iPad. While the updated tablet PC was touted for its high-resolution screen and increased computing power, it's also expected to add more momentum to a mobile business intelligence (BI) movement that's just coming into its own.
Since the late 1990s, hopeful vendors have seen great potential for mobile BI tools. But the concept really didn't crystallize until the advent of smartphones and especially tablets, most prominently the iPad. Such products are capable of delivering visually compelling, interactive, easy-to-use dashboards and reports to business executives and workers wherever they are.
Mobile BI applications are also capable of mesmerizing prospective users. For example, when representatives from Whole Foods Market attended software vendor MicroStrategy Inc.'s annual user conference early last year, they were "blown away" by a mobile BI presentation by the U.K.-based Tesco retail chain, according to Dave Zodikoff, global IT director at Whole Foods.
What is mobile BI?
Mobile business intelligence software extends desktop business intelligence (BI) applications so they can be used on mobile devices. Mobile BI applications optimize traditional BI reports so they can be viewed easily on a small screen and are ideal for displaying key performance indicators and alerts with simple charts, graphs and sparklines.
Read more of the Whatis.com definition of mobile BI.
Tesco's iPad application "was beyond anything we had seen before," Zodikoff said as part of a webcast organized by MicroStrategy in late February. "Right there and then, we looked at each other and we knew we needed to do something for Whole Foods."
Soon after the user conference, Whole Foods, with help from MicroStrategy, embarked on creating a mobile application for its store managers. Zodikoff and his team envisioned them circulating through different departments in the Austin, Texas-based company's grocery stores while tapping on iPads to access sales and operational data. "We even went to the degree of thinking how we might change the apron the store managers were wearing to have a separate pocket just for the iPad," he said.
But they also wanted the end users to weigh in on how the new application should look and function. As it turns out, many store managers already had smartphones and weren't interested in carrying another device, Zodikoff said. Instead of the iPad, Whole Foods decided to initially roll out its mobile BI application on the iPhone and iPod Touch.
Mobile BI brings new users, new challenges
Mobile BI implementations could be the first time that some end users get access to business intelligence tools, said Howard Dresner, president and founder of Dresner Advisory Services. "Businesses will have to consider what they're going to give them, what metrics this person in this role needs—and how they're going to render that on a 9- or 4-inch display," said Dresner, who has conducted three surveys on mobile BI since mid-2010.
For Whole Foods, Zodikoff said the answer to the latter question turned out to be pretty basic: "Red, yellow, green."
The 25 store managers selected to be part of a pilot group of mobile BI users wanted simple alerts for their most important operational and sales key performance indicators (KPIs) so they could grasp the information at a glance, he said. The color-coded system is designed to signal immediately which departments are functioning well and which need attention.
Whole Foods has begun rolling out the mobile BI application and plans to add support for Android smartphones, according to Zodikoff. Other planned enhancements include the addition of near-real-time reporting capabilities, with data updated every 15 minutes, and functionality for scanning bar codes and drilling down into data about sales of individual products.
John Lucas, until recently the director of operations at the Cincinnati Zoo, agrees with Zodikoff that BI data pushed out to mobile devices must be actionable. "We had to figure out the things we wanted to know [right away] and the things that are noise or that we could figure out later," Lucas said. "That needs to be defined by the business and not by IT."
Before he joined consulting and professional services provider BrightStar Partners Inc. in Chicago several months ago, Lucas helped roll out a mobile BI application at the zoo as part of a larger business analytics project. One of the goals of the mobile BI initiative was to free zoo managers to leave their offices while still being able to access key business data.
No sitting around with mobile BI tools
"We're in the people business," Lucas said. "The last thing we could afford to do on a busy day was sit around looking at our Cognos dashboards. But it's a dichotomy because, at the same time, we're getting information from Cognos that helps us make some of these decisions."
In addition to data on retail and food sales, users with iPads have access to daily attendance numbers and information on where visitors—categorized into different groups—have traveled from. Lucas said the latter information can help managers predict how busy gift shops will likely be at the end of the day and adjust staffing levels as needed. "The farther someone drives to get to your attraction, the longer someone spends when they arrive, the more they'll spend on food, retail and other things," he said.
For Novation LLC, a health care supplies purchasing organization in Irving, Texas, answering questions about the potential value of mobile BI tools wasn't difficult. "We felt that it definitely was a part of our strategy to be innovative," said Hari Subramanian, director of mobile solutions at Novation. "And we want to always be ahead of the competition. So it was kind of a no-brainer for us."
Novation negotiates purchasing contracts for a network of not-for-profit hospitals and an alliance of academic medical centers. Member organizations use a Web interface to access cost and price analysis data and drill into information on spending patterns. About a year ago, as part of a larger analytics project, Novation decided to build a mobile application to provide an additional channel to the BI data.
Still, Subramanian said he's continually being asked to defend mobile BI's return on investment, and his six-person development team, to Novation executives.
Showing them "a gradual but consistent increase" in mobile usage is a key justification, he added. To that end, Subramanian and his team are implementing additional interactive elements that they hope will drive mobile users to Novation's website more frequently—for example, automated alerts to notify users about changes in KPI metrics. "Users carry their mobile devices all the time," he said, adding that the new features are aimed at encouraging them "to open up the dashboard application and play with their data."
Know your mobile BI use case
To Boris Evelson, an analyst at Forrester Research Inc. in Cambridge, Mass., some of the most pertinent questions to consider before deciding to deploy a mobile BI application are similar to the ones journalists are trained to ask. "Who is going to use it," Evelson said, "and where and how?"
Another key issue to evaluate up front is mobile BI's potential effect on the design of end-user dashboards, according to David Stodder, director of BI research at The Data Warehousing Institute in Renton, Wash.
"If you're sitting in front of your PC or workstation, dashboards are just huge in an organization," Stodder said. "The issue is whether those dashboards can be transferred to the mobile device or if organizations need to develop whole new dashboards for those devices."
Static dashboards that work well on PCs may translate poorly to the unique form factor of a tablet PC or smartphone, Stodder said. But he added that if new dashboards are created, overall dashboard management could become more complicated. Mobile BI project teams, he said, need "to make sure they don't exacerbate what I think is another problem in some organizations: They have too many dashboards."
Dig Deeper on Business intelligence case studies