Share this item with your network: BACKGROUND IMAGE: iSTOCK/GETTY IMAGES
The biggest obstacles of data science

iSTOCK/GETTY IMAGES
News
Stay informed about the latest enterprise technology news and product updates.
Faster data delivery livens BI performance, user satisfaction
With business users looking to get their hands on business intelligence data more quickly, making BI systems more flexible and responsive is becoming a priority in many organizations.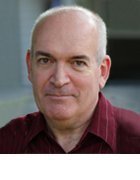 By
Chances are your business users are demanding faster access to business intelligence (BI) data -- daily instead of weekly or monthly in some cases, in real or near real time in others. And they're not likely to want to hear excuses about why you can't meet those demands for increased BI performance levels.
In addition, many end users are no longer content with canned reports or prebuilt queries, which can further complicate efforts to speed BI data delivery. "The type of information they are asking for is not standard or defined, exactly," said Soumendra Mohanty, an India-based consultant who heads Accenture's global information management services unit. "It is much more ad hoc and exploratory in nature."
Instead of "getting drowned in numerous reports," Mohanty added, users increasingly want to be able to rapidly access "precise information that guides them to make smart decisions." And with the ever-increasing use of smartphones and tablet PCs, many want to see that data while they're outside the office or away from their desks, he said.
What can BI and IT teams do, then, to get BI data to end users more quickly, ideally without incurring substantial additional costs? Mohanty and other consultants say there often are ways to squeeze more BI performance from existing investments in systems. In other cases, real-time BI or data integration tools might need to be added to the mix to achieve the desired results.
The ultimate goal of BI managers should be to create effective applications that address business problems, discourage end users from exporting BI data into Excel spreadsheets and support the aggregation of data enterprisewide, said Raj Nellutla, an Infosys Ltd. consultant based in Plano, Texas. Here are some tips that he, Mohanty and others offered to help make BI systems more responsive without reducing their effectiveness:
Be action-oriented with your data. BI and data warehousing systems can be set up to pull in new or updated information from business applications through the use of real-time integration tools such as change data capture software; similarly, exception-based reporting can be used to deliver alerts and related data to end users based on predefined business thresholds. Those kinds of operational BI capabilities speed data delivery and reduce the need for wholesale data loads, which also should help to improve response time on BI systems, Nellutla said. He cautioned, though, that such applications have to be built with a thorough understanding of information needs and how BI data is used in business operations.
Right-size your data delivery and access mechanisms. Even in organizations that can benefit from real-time and operational BI capabilities, not all data is required in real time. If you go too far down the real-time path, you can put huge pressure on your enterprise data warehouse, data marts and BI and reporting systems, Mohanty said. What's best, he advised, is a pragmatic strategy that results in different levels of data delivery and access performance based on the needs of different groups of users and the type of information involved. For example, categorize what is canned data versus ad hoc or on-demand information and then design appropriate data delivery options based on the attributes of data sets in each category, Mohanty said.
Take BI data where the users are. Adopting mobile BI as an additional delivery channel can also help speed up user access to BI data, Mohanty said. Devices like the iPad, iPhone and Android phones are revolutionizing the way that business users work, both through formal bring-your-own-device programs and more clandestine uses. That's driving demand for information on the go, and with vendor product offerings moving forward as well, Mohanty recommended that BI managers look seriously at feeding BI data to mobile devices. "Mobility enables access to information in real time and helps in providing timely and actionable inputs," he said.
Start with the basics if necessary. For many organizations, especially small and midsize businesses, existing data delivery processes can be pretty rudimentary. If done right, building a data warehouse with multidimensional data cubes or other formal data structures provides a more robust and scalable approach for making BI data available than having users spend days or even weeks copying and pasting information from various source systems into Excel spreadsheets or Access databases. "Putting a better structure and data model in place is a key place to start," said Rachael Narel, an engagement manager at SWC Technology Partners Inc., a consulting services provider in Oak Brook, Ill.
Speed alone won't get you where you need to go. Data acquires additional value when it is delivered to users in a timely way and with the right context, said Amaresh Tripathy, co-leader of PwC Consulting's information analytics practice in the U.S. Fast delivery of critical data is a must, Tripathy said -- but the information also needs to be meaningful. "Knowing that most of the insurance agents you have in New York City are ranked as 'platinum' while those in Des Moines are ranked as 'bronze' may not highlight the different market conditions and may give a false picture of their respective efficiency," he said.
As a result, BI managers need to focus on overall system design and BI performance, "not just on delivering data," Tripathy cautioned. He also recommended that BI teams look for ways to "make the human into the hero" of successful BI programs -- not the data or the technology used to help analyze it. "We have seen much better adoption," Tripathy said, "when the BI data empowers people to make the right decisions rather than simply making the decisions for them."
Alan R. Earls is a Boston-area freelance writer focused on business and technology.
Dig Deeper on Business intelligence development