News
Stay informed about the latest enterprise technology news and product updates.
Basic vs. complex: Companies walk the line on analytics best practices
Businesses looking to build effective business intelligence and analytics programs have to toe the line between focusing on the basics and using new technology to build more complex BI systems.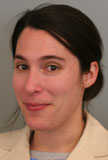 The 10th annual Gartner Business Intelligence Summit, held in Los Angeles in early April, delivered a pair of conflicting messages. On one hand, analysts as well as attendees sounded a "back to basics" rally cry; on the other, topics like mobile business intelligence (BI), unstructured data and advanced analytics played significant roles in seminar presentations. Together, the messages muddy the analytics best practices waters, but they also echo the growing popularity -- and complexity -- of analytics programs these days.
"Things are getting more complicated," said Bill Hostmann, a vice president and analyst at Stamford, Conn.-based Gartner Inc., in his keynote address. "These issues -- the analytic hierarchy, the complexity inside the organization, the information and noise explosion, the diversity of the buying centers -- it's really changing not only our roles, but our relevance."
Hostmann and other analysts only expect the "big data" barrage, which includes a mix of structured, unstructured and semi-structured data hitting organizations at increasing speeds, to continue. Recently, IT market researchers Wikibon and IDC separately attempted to size up the big data industry. Their calculations differ dramatically, but both reports predict the market will see significant growth over the next few years.
Often, along with big data come bigger demands from users who want more than canned reports and want faster access to information. Businesses can implement a few tricks to get better performance out of their BI systems, but that doesn't remove one of the biggest problems Gartner BI Summit attendees are facing: the lingering disconnect between the business and IT.
Ultimately, businesses are left to walk a fine line between building the basic foundation of an analytics program and introducing increasingly complex systems to stay competitive. Hostmann's advice: Use the three R's -- relevance, resources and renovation -- to help plan, build and maintain an effective analytics framework.
How are you striking the balance between the basic and the complex with your analytics program? Email me and let me know.
Cheers,
--Nicole
Twitter: @BizAnalytics_TT
Each month, SearchBusinessAnalytics.com editors choose recent articles and other content to highlight here for our readers. We welcome your feedback on these items and our site in general -- you can contact us directly or at editor@searchbusinessanalytics.com.
Dig Deeper on Business intelligence best practices