 BACKGROUND IMAGE: iSTOCK/GETTY IMAGES
News
Stay informed about the latest enterprise technology news and product updates.
Mobile BI software picking up the pace with corporate users
Mobile business intelligence (BI) technology is becoming more mainstream, thanks to the rise of smartphones and tablet PCs and demand from business users for on-the-go access to BI data.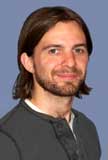 The use of mobile business intelligence (BI) software has been on an upswing of late. And it's easy to see why: The rise of smartphones and tablet computers and demand from business users for up-to-the-minute data to help support decision making have combined to create a potent fertilizer for fueling the technology's growth.
Take trucking company U.S. Xpress, for example. It's using a mix of "big data" analytics, real-time BI and mobile BI tools in an effort to optimize fuel consumption and other aspects of its trucking operations. According to Timothy Leonard, the company's chief technology officer and vice president of information management, U.S. Xpress collects a variety of data from on-board computers installed in trucks; the information is then sent in near real time to fleet managers equipped with smartphones and iPads so they can make operational decisions on the fly. Mobile BI software wasn't originally part of the plan, but its usage evolved out of an initial big data analytics program as the potential for taking advantage of the technology became clearer, Leonard said in a recent video interview with SearchBusinessAnalytics.com.
Mobile BI technology will also be making an appearance at this year's Summer Olympics in London. Netherlands-based sports information services provider Infostrada has teamed up with mobile BI vendor Mellmo to develop an iPhone and iPad app for the Olympics. The free app, based on Mellmo's Roambi software, will let users analyze and compare how different nations have performed over the past four Olympics and get forecasts of medal results for the London event, among other features.
So how can you build a mobile BI business case? Getting executive support often isn't all that difficult, according to Bhavish Sood, a research director at Gartner. In fact, it's usually corporate execs who are asking for mobile BI capabilities, Sood said at the annual Gartner Business Intelligence Summit in Los Angeles. The difficulty, he added, comes in justifying the cost, due partly to the fact that BI data already is readily available to business users on laptops and desktop PCs. That makes illustrating mobile BI's potential value especially important, Sood said, citing benefits such as cost savings and better customer service.
Is your company using or planning to use mobile BI software? E-mail us and let us know how it's working for you so far or what you plan to do with the technology.
Best,
--Justin
Twitter: @BizAnalytics_TT
Each month, SearchBusinessAnalytics.com editors choose recent articles and other content to highlight here for our readers. We welcome your feedback on these items and our site in general -- you can contact us directly or at editor@searchbusinessanalytics.com.
Dig Deeper on Business intelligence software