News
Stay informed about the latest enterprise technology news and product updates.
Businesses begin transition from defining 'big data' to analyzing it
"Big data" is still going strong, but conversations about it have changed compared to a year ago as businesses focus less on what it is and more on what to do with all the data they're collecting.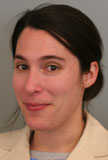 "Big data" continues to gobble up headlines and steal conference spotlights. But these days, the discussions at industry events have notably progressed from where they were a year ago, when the concept was just exploding onto the scene. Businesses seem to be thinking less about what big data is and more about how to glean insights from the stuff.
For example, at the eighth annual Text Analytics Summit in Boston this month, several presenters talked about the need for advanced text visualization tools to help users analyze text data -- a primary component of many big data environments. As data volumes climb into the terabytes and beyond, businesses like Walt Disney World want to be able to quickly find outliers or hard-to-detect patterns in written customer comments and other types of text.
Every day, eBay's website generates 50 TB of data, much of it consisting of images and text. Tom Fastner, a principal systems architect at the online auction company, was the opening speaker at a conference on big data analytics held by The Data Warehousing Institute (TDWI) in early June just outside of San Diego. Fastner detailed the technologies that eBay is using to handle the influx of data, including the much-talked-about Hadoop.
A year ago, Hadoop seemed almost synonymous with big data. But now TDWI research director Philip Russom is working to bust that and other Hadoop myths. Hadoop isn't the only answer to the question of how to manage big data, Russom said at the TDWI event. On the other hand, he also said that the open source distributed processing framework can support a broad variety of analytics applications, not just ones for Internet giants like eBay.
Some analysts are also considering what comes after big data analytics. According to Marc Demarest, CEO and principal of management consultancy Noumenal Inc., the next step will be decision management.
"We're going to go through a phase of analytics. What that's going to teach us is the discovery and routinization metaphors employed today -- data scientists playing in sandboxes and engaging in exploration -- start to collapse quickly," Demarest said during his keynote address at the TDWI conference. "We're going to move on and we're going to talk about decisions."
What do you think will be the next big thing after big data and big data analytics? Email me and let me know.
Cheers,
--Nicole
Twitter: @TT_Nicole, @BizAnalytics_TT
Each month, SearchBusinessAnalytics.com editors choose recent articles and other content to highlight here for our readers. We welcome your feedback on these items and our site in general -- you can contact us directly or at editor@searchbusinessanalytics.com.
Dig Deeper on Big data analytics