Share this item with your network: Technology insights for the data-driven enterprise

iSTOCK/GETTY IMAGES
News
Stay informed about the latest enterprise technology news and product updates.
Too much business information? It's not a new problem
The information "explosion" has brought the problem into sharper relief, but there has long been too much data. Sorting through it is the real issue.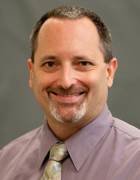 By
An excess of business information you say? This is not a new problem. When I was in college too many years ago,...
Continue Reading This Article
Enjoy this article as well as all of our content, including E-Guides, news, tips and more.
the Police, on their Ghost in the Machine album, sang, "Too much information running through my brain / Too much information driving me insane." There's still too much information—way too much.
Fortunately, technology has helped to manage the glut. But even with fast in-memory databases, new NoSQL databases and specialized analytics tools making inroads into the enterprise—all of which are discussed in detail in this issue of Business Information—are we getting any closer to understanding and controlling all of the data, or is the data still controlling us?
I would say it depends on how smart your company is on the "understanding" part of the equation. We are all getting pretty good at collecting the data. That's the easy part. We are even getting better at organizing it, but understanding still requires a human touch—and that's in short supply these days; companies aren't hiring the right people, or there aren't enough of them out there. And despite a growing number of tools available to carry out analytics programs, the hardest part is getting a person to examine the numbers, according to Shabbir Safdar, founder of The Safdar Group, a San Francisco consultancy that provides analytics services for nonprofits.
"Human analysis is expensive and it's hard," Safdar says in Aaron Lester's article on getting value from social media analytics inside. "You can bake a lot of it into tools. But ultimately you still need a person operating those tools. That's the bottleneck for most organizations."
Lester also quotes Don Martelli, director of digital integration and social business at Boston-based marketing communications firm Schneider Associates, who says data can appear to be "just a bunch of numbers on a screen. You still have to figure out how those numbers tie back to your business objectives." Martelli adds that companies "use social media to tell stories. The data on the back end is telling you how well your story is being listened to. And if you're not doing that part of it and changing your story based on the analytics, you're doing your brand a disservice."
And there's a key piece of information, as it were, to leave you with: doing your brand a disservice. Don't skimp on the human capital investment if you don't want all that new advanced technology to perform as though it's 1981 all over again.
Dig Deeper on Advanced analytics software