Share this item with your network: Technology insights for the data-driven enterprise

iSTOCK/GETTY IMAGES
News
Stay informed about the latest enterprise technology news and product updates.
The buzz: Location intelligence software puts data on the map
Some businesses have a lot to gain from location intelligence, but it isn't the right destination for every industry.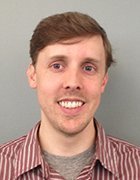 Location intelligence examines the location information that retail, customer, social media and other data is tagged with to uncover and make sense of geographic patterns and relationships. Location intelligence techniques and tools show how location data relates to real-world phenomena and plot out data on interactive maps for a better view of what's happening at specific locales.
The buzz: With smart devices and social media use proliferating, the amount of location-tagged data is increasing rapidly. And businesses stand to benefit by broadening their business intelligence horizons with location-based applications. Location intelligence software can help retailers see how local traffic patterns affect the number of shoppers who come into stores at certain times, for example. Marketers can learn how social media users feel about certain store branches. Manufacturers can analyze data on customer locations to create optimized sales territories and distribution routes.
The reality: The value of location intelligence varies by industry. Businesses that have a strong location-based orientation, such as retailers, real estate brokers or oil and gas companies, may have a lot to gain. But the payoff may not be as obvious for other organizations, such as health care providers. Companies should look past the marketing and determine whether they really have a valid need for location intelligence before they go there.
Dig Deeper on Data visualization software