Share this item with your network: Technology insights for the data-driven enterprise

iSTOCK/GETTY IMAGES
News
Stay informed about the latest enterprise technology news and product updates.
Health industry tackles problems with help from GIS software
Health policymakers are hopeful that geographic information system software can point them toward better quality and lower-cost care.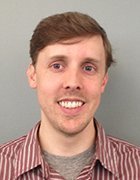 By
Healthcare providers and policymakers are increasingly looking to geographic information systems to spot issues that have an impact on public health. The hope is GIS technology will help address some of the industry's most intractable problems, such as high costs and poor treatment outcomes.
What are geographic information systems?
Geographic information systems allow users to plot out data points that have a corresponding location tag -- such as latitude and longitude information -- onto maps. This gives users insight into where various types of phenomena are happening.
The software typically allows users to load data housed in spreadsheets or databases. The GIS technology then takes this data and distributes it across the map. In addition to tracking the health of populations and hotspots for specific types of diseases, GIS is used in weather forecasting, marketing campaign analyses, social media listening projects and much more.
The data pool from which GIS software can build maps is increasing with the proliferation of smartphones, which often have a number of applications that share location-tagged data. This trend has helped spark growing interest in GIS.
For more information, read the Whatis.com definition of GIS.
David Goodman, M.D., professor of pediatrics and health policy at the Dartmouth Institute for Health Policy and Clinical Practice, spoke about geographic information systems (GIS) at the recent Esri Health GIS Conference held in Boston. He said GIS software can help health organizations stamp out costly and potentially dangerous variations in care delivery.
In the mid 1990s, Goodman and his team started using GIS tools to map out the differences between how patients are treated in various regions. The initiative, which became known as the Dartmouth Atlas of Health Care project, first looked at how well doctors were following treatment guidelines for heart attacks across the country.
Goodman said evidence-based treatment guidelines recommend giving heart attack patients medications known as beta blockers, which reduce stress on the heart, as soon as they entered the emergency room. The study found, however, that many doctors were not following this guideline. After using GIS to map out adherence to treatment guidelines, the team found that fewer than 70% of doctors in some regions were giving heart attack patients beta blockers. In higher performing regions the rate was over 90%.
Identifying the geographic variations with the help of GIS software enabled local public health agencies and hospitals in underperforming areas to re-examine how they care for heart attack patients. Today this kind of variation is almost non-existent, Goodman said.
"All of those hundreds of billions of dollars that we spend as a country [on] healthcare -- we need to understand what it's worth," he said.
Target hotspots with GIS software
GIS software can help organizations spot geographic areas where certain problems happen frequently. But to achieve this, users need to know how to organize the data properly to get the correct results.
Kathy Kliebert, secretary of the Louisiana Department of Health and Hospitals, said her state's efforts to use GIS software to track and improve the health of newborn babies and expected mothers only started bearing fruit when the agency let the data speak for itself.
Initially, the department assumed most preterm births happened in specific New Orleans neighborhoods. Kliebert said the first impulse was to overlay data along traditional neighborhood boundaries. But she said the department soon realized this would have overlooked hotspots that straddled two or more neighborhoods. Once it was clear where the true trouble spots were, state health workers could distribute resources to the areas that needed them the most.
There are other problems that can sink a health initiative built on GIS software. Kliebert said state health departments may be tempted to implement the technology first and then figure out what they want to do with it. But she said the technology should only be put in place when there is a clear need for it.
Additionally, there are relatively few qualified programmers out there who know how to leverage GIS tools, Kliebert said. Getting existing workers to incorporate GIS findings into their everyday workflow is another problem. The solution for the Louisiana Department of Health and Hospitals was to partner with local colleges and universities and other private corporations, which provided the department with access to new pools of workers, as well as training for existing ones.
Plans for the future
Kliebert said her department is continuing to expand the role of GIS software. She is working to get information from the tools into the hands of more workers as part of an effort to increase data-driven decision making.
"Once you start sharing, the excitement and understanding of what it can do is remarkable," she said.
Ed Burns is site editor of SearchBusinessAnalytics. Email him at eburns@techtarget.com and follow him on Twitter: @EdBurnsTT.
Dig Deeper on Business intelligence data mining