Share this item with your network: Technology insights for the data-driven enterprise

iSTOCK/GETTY IMAGES
News
Stay informed about the latest enterprise technology news and product updates.
The buzz: Uplift modeling could have strong upside
Uplift modeling programs can be labor-intensive and tricky without the expertise of an experienced marketing team.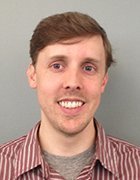 By
Uplift modeling is a form of predictive analytics that attempts to identify people who could be convinced to buy products, so marketing campaigns can target them -- the "uplift" refers to the increased sales that can follow. The technique involves analyzing a variety of data -- online activity, demographics, even weather info -- to categorize potential customers as "persuadables," "sure things," "lost causes" and "do not disturbs." The first group receives marketing nudges, such as online ads or direct mail; the others are left alone.
The buzz: The approach gained momentum after Barack Obama's re-election campaign used it in the 2012 presidential election to pinpoint Mitt Romney supporters and undecided voters who might be persuaded to vote for the president. Proponents say uplift modeling directs precious marketing resources to where they're needed, improving results without wasting time and money.
The reality: Uplift modeling is a complex process that involves intensive data analysis work, typically including controlled trials to test models. Not every business has -- or can afford to add -- an analytics team that can pull it off. And because purchases by sure-thing customers don't get counted, marketing campaigns driven by uplift modeling can look expensive when judged by conventional, cost-per-conversion metrics.Businesses have to adjust how they structure marketing campaigns and measure their success to avoid being deflated by uplift modeling initiatives.
Dig Deeper on Predictive analytics