Sergey Nivens - Fotolia
New data visualization tools unveiled by Tableau, Platfora
Tableau's latest release looks to speed up visualizations, while Platfora is hoping analytics can shine a light on cybersecurity threats.
A pair of software announcements this week underscores the flexibility of data visualization tools. While Tableau is looking to speed up data exploration for general business purposes, Platfora is betting its new security analytics visualization tool will help analysts see threats coming.
Industry leader gets in the fast lane
Tableau released version 9.0 of its popular visualization software, and the company says the update improves the speed and usability of the application.
These improvements mainly come from how the software processes queries. The application takes advantage of parallel processing on machines running multicore processors, and a feature called Query Fusion allows multiple similar queries to run simultaneously. Additionally, Tableau promises improvements in how the software caches frequently run queries for quicker loads.
The new release also seeks to shrink the time analysts spend wrangling data. Tableau says version 9.0 will automatically clean up messy spreadsheets with its Data Interpreter feature. This tool can automatically detect spreadsheet headers that previous versions may have interpreted as data fields. The new Analytics Pane feature allows users to drag-and-drop analytic functions, like trend lines and box plots, onto existing charts.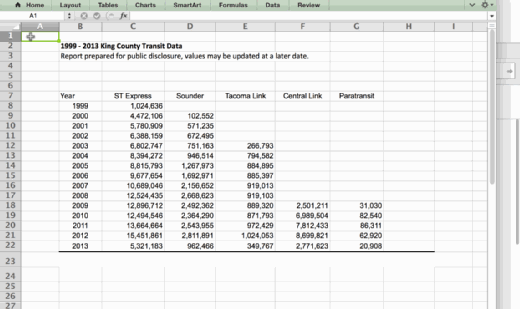 The update generally intends to keep users focused on their analyses, rather than spending their time waiting for tables to load or cleaning up data sets, Chris Stolte, Tableau's chief development officer and co-founder, said in a press release.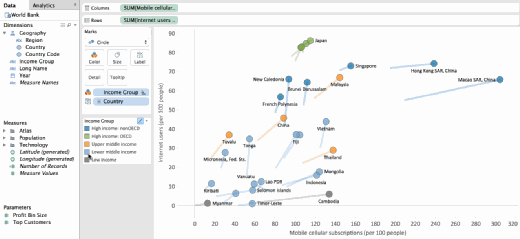 Platfora moves into security analytics
Analytics-on-Hadoop platform vendor Platfora announced this week a new security application that it says is among the first products to tackle cybersecurity as a big data problem.
The tool sits on top of a Hadoop cluster, allowing businesses to combine data from traditional security event management systems with other data sources, such as network systems and IT systems that define user access rules. This data gets combined and prepared in Hadoop and is accessed by security analysts through a built-in data visualization tool.
Traditional security tools work by detecting network intrusions in real time, but this hasn't worked in recent years because threats have become stealthier, said Peter Schlampp, vice president of products at Platfora. The threats may be apparent when analyzing historic data, but the real-time focus of traditional tools means they can't handle large data sets. Platfora's new tool looks to bring the computing power of Hadoop to this problem.
"It's not something traditional technology was designed for," Schlampp said. "It's a big data problem."
Ed Burns is site editor of SearchBusinessAnalytics. Email him at [email protected] and follow him on Twitter: @EdBurnsTT.
Dig Deeper on Data visualization software