Share this item with your network:
CW ANZ: The role of cognitive computing in data analytics

Petya Petrova - Fotolia
Cognitive computing applications present new business challenges
When implementing cognitive software, enterprises need to worry just as much -- if not more -- about the business implications, rather than the technical challenges.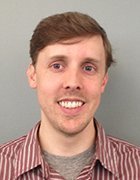 By
The Dutch banking and financial services company Rabobank had been doing predictive analytics for several years, maintaining models that projected which customers might default on their mortgage or abandon an account application midway through the process.
These were mainly built around structured data analysis, but in 2015, the analytics team started receiving more requests for models that would have to delve into unstructured data. Enter cognitive computing applications.
In a presentation at IBM's World of Watson event in Las Vegas, Muriel Serrurier Schepper, business consultant for advanced analytics at Rabobank, said her team started seeing more demand for analytics of customer feedback and mortgage files, both of which are unstructured free-text files. This demanded a new technology -- in this case, IBM's Watson platform -- but also a new approach to thinking about analytics.
Cognitive apps are more business than tech challenge
A big part of the growing excitement behind artificial intelligence (AI) and cognitive computing is the possibility of simple tools. IBM and other vendors, such as Microsoft, Amazon and Facebook, are introducing tools that promise cognitive capabilities without requiring the user to be an expert programmer or data scientist. So, in some cases, the biggest hurdles to overcome for enterprises looking to adopt cognitive tools are organizational, not technical.
At Rabobank, Serrurier Schepper helped create a group dedicated to all things AI. This group identifies use cases, selects technologies and shares information about projects throughout the organization. She said this kind of centralized approach is important in this time of rapid development of AI tools.
Around the time the group was created, Serrurier Schepper said she was seeing lines of business talking with technology vendors about AI tools. She was worried that the situation could lead to duplicated work, siloed projects and inflated expectations. The centralized approach has helped mitigate these problems by allowing people who know the technology to lead projects.
"AI is everywhere, and people think it's so fantastic. And these companies, including IBM, come in and then you go to do a project and see that it's not really that great yet," Serrurier Schepper said. "You have to train a model, and it takes time."
After building a centralized AI unit, teams should look for quick wins and then publicize their success, Serrurier Schepper said. Models may take a long time to train, but once they're delivering strong results, sharing this with the rest of the company can help build support for future initiatives.
"We've been a bit under the radar at our company," Serrurier Schepper said. "We didn't want everyone wondering what's going on as our models learn. But now, we're out there telling people what we can do."
Pick the right use case for cognitive tools
Choosing the right use cases for cognitive computing applications is also important. There is a general notion that AI software can perform just about any task. And while that may be the ultimate goal of the technology, today's tools are a ways off from that. Enterprises need to identify business problems where the technology is competent, and that's not always a simple proposition.
"Sometimes, it's tough, because with most of these problems, you first have to get your hands dirty in the data before seeing if there's any value there," Gianluca Antonini, director of IT at Swiss Re, said in a presentation at the conference. "The business case isn't always clear."
If you get too hung up on ROI, you'll never do anything.

Abhijit Singhhead of the business technology group at ICICI Bank Ltd.
The Zurich-based reinsurance company has rolled out Watson-based cognitive applications in several areas, including enterprise search, claims processing and chatbots that serve as internal assistants, as well as customer service agents.
To address this, Swiss Re has set up an internal analytics consulting service within the IT department. This team sits down with lines of business to determine if they have a need for cognitive computing applications. And together, the two sides of the house shape projects. The analytics team then develops proof-of-concept projects, which may or may not succeed. Projects have to perform well in this stage before being rolled out in a wider production environment.
Businesses need to accept a certain rate of failure with AI projects if they want to reap the benefits of the technology. In a panel discussion, Abhijit Singh, head of the business technology group at ICICI Bank Ltd., said experimental projects are just as likely to turn into tools that reshape the business as they are to fail completely. Enterprises need to continue supporting these initiatives, even if the immediate payoff isn't clear.
"If you get too hung up on ROI, you'll never do anything," he said.
Singh and his team recently developed a chatbot for use in customer service built around a homegrown cognitive system. He said it started as an experiment and nobody bothered projecting a return.
It's now performing well and is an example of the kind of benefit businesses can reap if they remain open to the possibilities of cognitive computing applications. "There are things coming that are opening up huge opportunities," he said.
Dig Deeper on Advanced analytics software