Share this item with your network: Technology insights for the data-driven enterprise

iSTOCK/GETTY IMAGES
Manage
Learn to apply best practices and optimize your operations.
BI in the cloud: Find your bliss
Hosting business intelligence off-premises might seem scary, but soon it will be a necessary and normal part of corporate life. For the biggest benefit, learn the lay of the land.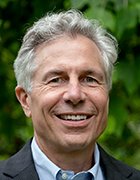 By
Companies have embraced the public cloud for many operational applications, but they've been less than eager to put business intelligence systems in the cloud. Why?
BI holds the keys to corporate data, and for security and compliance reasons many companies don't want that information to pass beyond the firewall. Plus, robust BI applications require custom development, which undermines one of the main benefits of using the cloud -- fast deployment.
Nonetheless, BI managers will have to face the cloud. There are simply too many advantages: Aside from deploying quickly, there's no hardware to buy or IT people to hire, and customers pay a subscription based on usage instead of a licensing fee.
So how do you begin? If you're a startup, the answer is simple: Go all-in with BI in the cloud. Most likely, a majority of your operational applications will also be cloud-based. And, if all your data is already in the cloud, just run your BI environment there too. If you already run your BI environment on-premises, however, you need to be more tactical.
Say you have a business unit that has data it doesn't need to share with other departments. That would make a good test bed for cloud BI -- for example, a bank implementing a cloud-based analytics platform for its wealth management division.
Or perhaps you have business analysts who need to explore data in the enterprise data warehouse along with data outside the corporate firewalls. You could use the cloud to create a data sandbox, which could replicate the information in the data warehouse and allow users to upload personal data sets and connect to other cloud-based or third-party data.
Before jumping into a cloud BI project, there are several things you should do:
Evaluate your data security and privacy requirements. If your company has strict regulations regarding data privacy and security, BI in the cloud may not be a good fit. But don't rule it out. You might be able to use the cloud for prototypes, test beds or temporary applications with nonsensitive data. Or, you can request that your cloud provider put your data on a separate server in its data center.
Know your sources. Your cloud BI system will need to hook into your source systems, and requisite data integration programs will have to be built to move, clean, integrate and aggregate information. Most cloud BI tools offer connectors to the major packaged business applications. If you're lucky, you can reuse custom extractors built for your data warehouse. You can also simply create a custom data mart from your data warehouse and use that as your source.
Scrutinize data volumes. If your cloud BI system needs to ingest large quantities of data every day, you'll need to implement a trickle-feed architecture that captures changes in source systems and routes them into the cloud BI environment in near real time. Make sure your cloud BI provider can implement the appropriate hooks or agents in your on-site systems and that it supports change data capture and trickle feeds.
Estimate costs. Once you know projected data volumes, you're ready to estimate ongoing operational costs. Fortunately, the costs of storing data in the cloud have dropped precipitously, thanks to Amazon, whose new Redshift data warehousing service charges about $1,000 a year to store a terabyte of data. This will exert significant downward pressure on cloud BI fees, making the cloud even more attractive.
Know your users and their needs. Typical business users need reports and dashboards that access a fully dimensionalized data model and support a range of queries and drill-downs in a guided environment. Power users need an ad hoc environment that lets them upload and merge data and create their own reports and dashboards. Before getting started, understand which types of users your cloud BI provider is best suited to support.
Assess your BI skills. If you have people with BI or data warehousing skills on staff, choose a Platform as a Service offering that enables you to build your own BI environment. If not, you'll have to get a vendor to build and operate a cloud BI environment for you. If you support only power users, pick a Software as a Service offering that lets those savvy users upload their own data to the cloud to conduct analyses and build ad hoc reports and dashboards for colleagues.
Analytics applications have always closely trailed their operational brethren. Today, most new operational applications are designed to run in the cloud. Thus, it stands to reason that most new analytics applications will also run in the cloud. The ease, convenience and lack of capital outlays will soon make BI in the cloud inevitable. The time to start evaluating BI in the cloud is now.
About the author:
Wayne Eckerson is principal consultant at Eckerson Group, which helps business leaders use data and technology to drive better insights and actions. His team provides information and advice on business intelligence, analytics, performance management, data governance, data warehousing and big data. Email him at wayne@eckerson.com.
Email us at editor@searchbusinessanalytics.com, and follow us on Twitter: @BizAnalyticsTT.
Dig Deeper on SaaS business intelligence