Share this item with your network: Technology insights for the data-driven enterprise

iSTOCK/GETTY IMAGES
News
Stay informed about the latest enterprise technology news and product updates.
Bow down to the IT ROI throne on all BI projects? Fuggedaboutit!
You can't demonstrate a projected return on investment for a proposed business intelligence or analytics project? Maybe you shouldn't have to.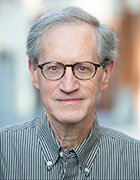 By
Return on investment is what it's all about on business intelligence programs, customer engagement initiatives and other IT projects. If you can't demonstrate a projected ROI up front, you've got no chance of getting a proposed project approved and funded. Throw that brilliant idea in the circular file and forget you ever thought of it. Right? Well, don't be so sure. IT ROI isn't all it's cracked up to be.
Consider the responses to a question on our 2013 Analytics & Data Warehousing Reader Survey, conducted earlier this year. Asked to identify the top factors in evaluating and selecting BI tools for their organizations, the 681 IT, BI and business professionals who answered the question cited integration with enterprise applications, cost, fit with business requirements, usability -- and then ROI. It was a pretty distant fifth, too: Only 32% of the respondents made ROI one of their three choices, compared with between 53% and 40% for the factors that ranked above it.
And that wasn't an outlier result. In a similar survey two years ago, ROI was sixth on the list of top factors in BI buying decisions. It isn't just a BI thing, either. In another reader survey on customer relationship management programs, conducted late last year and early this year, measuring the ROI of marketing campaigns was third choice among the primary drivers for using marketing technology -- well behind the top two picks, managing multiple marketing efforts and enabling organizations to follow up on sales leads more efficiently.
First things first on financial paybacks
Maybe those findings aren't entirely surprising. After all, if you can't coordinate marketing initiatives across different business units and turn leads into sales in a cost-effective way, you might not have to worry about doing any ROI measurements. Same on BI purchases: Issues such as cost, user friendliness and the ability to integrate BI software with other applications are crucial to determining whether you see a payback. And in some companies, it may be taken for granted that well-planned and properly managed IT projects will result in financial returns.
But I think there's something else at play as well. Projects, at least some of the time, are getting approved and funded because they're innovative and just might generate business benefits, even if those benefits can't be quantified beforehand.
Such leaps of faith were a discussion topic during a session on ROI at this year's Pacific Northwest BI Summit, a gathering of about 20 IT vendor execs and industry consultants held in late July in Grants Pass, Ore. Vendors obviously have a vested interest in selling technology and aren't likely to be big fans of obstacles to closing deals -- like, say, an insistence on showing that investments will pay dividends. But the summit attendees made some trenchant observations about the possible consequences of a blind allegiance to ROI projections.
Don't get put to the IT ROI sword
"ROI is a two-edged sword," said Scott Davis, who co-founded collaborative BI vendor Lyzasoft. "It can be very powerful, but it can also shackle how you do things." Bob Eve, head of marketing at Cisco's Composite Software unit, added that risk-averse executives use ROI requirements "to cover themselves, and not to do things." Peter Evans, a BI and analytics product evangelist at Dell, was even more direct: "If your aspirations are restricted to ROI, you're not going to get to where you want to be," he said. "At the end of the day, damn the ROI."
OK, that might be taking things a bit too far. Consultant William McKnight, who kicked off the session with a presentation on IT ROI and total cost of ownership issues, said in a video interview recorded at the summit that having to document projected returns is a reality in most of the large organizations he works with. Even so, he agreed that going with gut instinct over hard-dollar calculations is sometimes what's called for in weighing BI projects and other IT initiatives.
During the ROI session, Donald Farmer, vice president of product management at QlikTech, said that one of the BI vendor's customers has two whiteboards in the lobby of its headquarters office. One lists discoveries with financial benefits that business users at the company have made while analyzing data in its BI system; the other lists what Farmer described as "cool discoveries." The financial benefits board is the more important one from a business standpoint, he said, "but everybody wants to be on the cool board."
That sounds like a philosophy worth emulating -- not just in setting up whiteboards but also in evaluating proposed projects. Return on investment considerations can't always be ignored. But don't let your organization be a slave to the ROI grind.
Craig Stedman is executive editor of SearchBusinessAnalytics. Email him at cstedman@techtarget.com, and follow us on Twitter: @BizAnalyticsTT.
Dig Deeper on Business intelligence project management