Share this item with your network:
Technology insights for the data-driven enterprise

iSTOCK/GETTY IMAGES
Customer data analytics teams take on a more lawyerly look
In some organizations, corporate lawyers are tasked with protecting data from analytics abuse. But they need to avoid tying the hands of data scientists.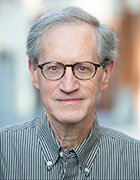 By
So, you're looking to launch a customer data analytics program? You'll need some advanced analytics tools, course. And some data scientists to build predictive models and data mining algorithms and then analyze the results they generate. Oh, and don't forget the lawyers -- yeah, the lawyers.
The popular view the data science process may be that analytics teams get leeway to explore and manipulate large data sets as they see fit in order to tease out insights that otherwise would remain hidden away. After all, they are scientists, right? On with the data experiments!
But in the real business world, analytics programs often aren't so unfettered, especially when sensitive customer data is involved. Organizations that are concerned about analytics initiatives blowing up in their face -- through data breaches or perceived misuse of information -- are sending their legal teams into the data lab to vet what's being done there.
Intuit Inc. is a high-profile example. Two years ago, the developer of personal finance software incorporated its analytics group into the legal department and paired up the two to create rules for accessing and analyzing customer data. Loconzolo, who heads data engineering and analytics, reports to general counsel and corporate secretary Laura Fennell. During a joint presentation at the Strata + Hadoop World 2015 conference in San Jose, Calif., they admitted that their working relationship didn't get off to the smoothest start. "It wasn't natural for me to say that legal should be involved up front," Loconzolo said.
Business rides on customer trust
But losing the trust of customers because of analytics missteps could seriously damage Intuit's reputation and, ultimately, its business, Fennell said, explaining the desire of corporate execs to ensure that the more than 6 PB of data currently in the company's systems is properly protected.
And it isn't just big companies like Intuit. Rent the Runway Inc. is a startup that rents dresses and fashion accessories through its website. It doesn't even have a legal department yet -- but it had outside attorneys on a retainer check online forms used for collecting size information and other data from customers to help power the site's recommendation engine. "Our philosophy is consumer , and trust ," said Vijay Subramanian, Rent the Runway's chief analytics officer.
For multinational organizations, the issue can be even more front and center in Europe because data privacy protections are more stringent there than they are in the U.S. "We have teams working on the legal aspects," said a data scientist at a retailer that's based in Europe but also has operations in North America. "It's a big topic. It guides what I do."
Avoid data lockdown mode
The danger is that lawyers will quash legitimate analytics applications by taking too hard of a line and indiscriminately locking down data. To prevent that from happening, executives need to make it clear that the goal isn't simply to protect data -- it's to give data scientists access, in an appropriate and secure way, to the information they need to do their jobs effectively. Otherwise, a customer data analytics program or big data analytics initiative likely will end up being nothing more than a wasted effort.
Intuit offers some pointers on how to make things work. Its data analysts and lawyers have shared goals for democratizing data access and shared accountability for meeting those goals. Debate is encouraged, along with what Fennell termed "healthy tension." The lawyers learned that they couldn't say no to everything; the analytics team realized it couldn't operate in a vacuum.
Now, Loconzolo said, he can "feel empathy for the legal department's position on things." Fennell noted that some of the company's lawyers have even "started dressing more like the data team." Maybe that's the ultimate sign that this seemingly peculiar pairing doesn't have to end up being the stuff of courtroom drama.
Craig Stedman is executive editor of SearchBusinessAnalytics. Email him at [email protected], and follow us on Twitter: @BizAnalyticsTT.