Share this item with your network: Technology insights for the data-driven enterprise

Guido Vrola - Fotolia
For many, glitter of business intelligence process not yet gold
The shiny promise of new analytics technologies can obscure the fact that a lot of organizations are still in the early stages of putting basic BI capabilities in place.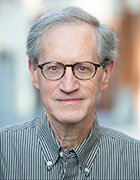 By
During a webcast on IT market predictions for 2015 held in early December, IDC analysts focused most of their attention on what they call "the third platform," and others have dubbed the SMAC stack: a modern mix of social, mobile, analytics and cloud technologies. IDC expects third-platform spending by user organizations to "finally reach the large-scale stage" next year, accounting for 30% of total IT expenditures and a full 100% of the expected market growth, analyst Frank Gens said. He added that the combination of big data and analytics, which the research outfit melds together as one, "is probably the biggest killer app on the third platform."
IDC's focus made perfect sense: Its intended audience primarily consisted of technology vendors looking for guidance on what to focus on themselves in order to grow and prosper. But looking at the agenda for TechTarget's 2014 BI Leadership Summit in New York, and thinking back to some other conferences earlier this year, I was struck by the difference between the shiny future of the SMAC environment and the more prosaic present of the business intelligence process in many organizations. For a lot of users, the primary task at hand is still getting BI basics -- straightforward reporting and querying -- right in the first place.
The summit's agenda does include sessions on managing and analyzing big data -- these days, how could it not? But others revolve around some classic BI fundamentals: balancing top-down versus bottom-up approaches on BI programs, boosting adoption of BI tools by business users, designing effective data visualizations, and calling in help to rescue flailing projects (in this case, in the form of an internal BI SWAT team).
Early days in the BI process
It was easy to find BI managers who were knee-deep in dealing with such issues at the 2014 TDWI Executive Summit in Boston last summer. For example, Patrick Osineye, director of BI at East Boston Neighborhood Health Center, cited user adoption as his biggest challenge. The healthcare services provider has set up a BI competency center and started building an enterprise data warehouse. "But having people start to use data to make decisions is difficult," he said. "We have all the data and information they need. Now it's how to get them to use it."
Fallon Health in Worcester, Mass., was even further back on the BI implementation curve. In June, after more than two years of development, the medical insurer and healthcare provider replaced an existing but less than ideal data warehouse with a new one based on Microsoft's SQL Server database. Then in July, Fallon set up a group with responsibility for both data warehousing and BI -- its first centralized BI unit, according to Irma Murillo, manager of the new group. "Now we have to build a BI organization from scratch," she said.
Romi Saluja, director of BI at Boston-based dental benefits administrator DentaQuest, said Hadoop and other big data technologies were "definitely in our future" -- but probably not for another 24 to 36 months. For now, the emphasis is on improving the data quality and data governance processes associated with DentaQuest's data warehouse, and enhancing self-service BI capabilities for business users. "We're looking to stabilize all that and provide a higher degree of [data] availability for more users," Saluja said.
Hands down on advanced analytics projects
There were similar dashes of reality at this year's Pacific Northwest BI Summit, a small gathering of IT consultants and vendor executives held in Grants Pass, Ore., in July. Claudia Imhoff, president and founder of consultancy Intelligent Solutions Inc., said that during presentations at industry events, she asks how many attendees are doing more than basic reporting and online analytical processing as part of their BI and analytics programs. Out of 100-plus people, "you might get two or three hands," she lamented. Shawn Rogers, then a consultant and now chief research officer for Dell Inc.'s information management software group, said he got the same kind of response when he asked people at educational sessions on big data how many had active big-data initiatives.
So, how does an organization make progress in solidifying its business intelligence process so it can move forward into the world of third platforms and SMAC stacks? As Saluja noted, putting a proper data management framework in place is a good start. Building up a company's BI and analytics skills, and putting a capable manager in charge of the BI program, are both essential. The same goes for creating an outreach plan to communicate the potential business value of BI projects to corporate executives and other end users. Another to-do item is figuring out the right mix of leading from the top and letting users drive BI development.
It's hard work, and it takes time -- a lot of time, in some cases. But an effective BI process is becoming a fundamental component of business success, and that's a basic fact companies can either take to the bank or ignore at their peril.
Craig Stedman is executive editor of SearchBusinessAnalytics. Email him at cstedman@techtarget.com, and follow us on Twitter: @BizAnalyticsTT.
Dig Deeper on Business intelligence project management