Share this item with your network:
Technology insights for the data-driven enterprise
Sergey Nivens - Fotolia
IBM's Watson Analytics makes strides but gives off bad vibes
Watson Analytics is a strong player in a formidable field that includes Google and Adobe. It does perform as advertised -- but IBM's AI-driven analytics technology leaves a lot to be desired.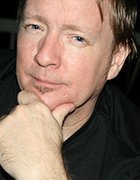 By
I love analytics. I mean, I really love analytics -- so much so that I'm considering calling analytics the single biggest contribution to information technology. Because of my affection, I'm predisposed to love a new analytics product, find the good in it and trumpet its praises.
When it comes to IBM Watson, I love the analytics part. As an analytics platform, Watson Analytics is a serious and very strong contender alongside Google Analytics and Adobe Analytics. However, I'm not crazy about Watson itself. I consider IBM's artificial intelligence (AI) technology a brute force cheat that doesn't advance the ball.
At face value, IBM's Watson Analytics has it all -- easy, intuitive UI; flexible handling of columns; integration with Twitter; and outstanding visualization tools. Users can upload data sets of all kinds, explore them, find correlations between columns, tease out predictions and display the results in a number of formats that clarify the findings. Easy!
That's my problem. Easy. Far too easy.
Methods and madness
Don't get me wrong -- IBM is bringing analytics to the masses via the cloud for a very reasonable price. And that's a good thing. Big Blue is building on what Microsoft did more than a decade ago with SQL Server 2005, which bundled in its business intelligence software package with its database product for free (thus upstaging Oracle as the go-to BI vendor in the marketplace).
Although Microsoft's dashboard-friendly reporting tools, integration services and brilliant analytics-based variation on its database language did put BI in the hands of companies of all kinds, you still had to build it yourself. Mastering the tools was certainly the first step, but along with it came many other steps in the process. That included properly aggregating the data (learning to design and build data warehouses, data marts, etc.), selecting the best analytical methodology and learning from scratch how to interpret the results and integrate them into existing processes.
In IBM's effort to make Watson Analytics easy to use, almost all of this important work is removed from the process. That not only robs analytics newcomers of the experience of fully understanding exactly what they have, but it can also diminish the effectiveness of the results.
Think of TV comedies, especially the older ones, which used "canned" laughter in their soundtracks to simulate an entertained audience. Week to week, the viewer often heard the same laughter over and over, which tended to blunt the authenticity of the experience.
IBM's effort to make Watson Analytics easy to use robs analytics newcomers of fully understanding what they have and can diminish the results.
The same is true when canned algorithms take the place of an application-specific design. For example, linear regression, conditional probabilities, time series analysis, Bayesian network analysis and principal component analysis can all be used to establish causal links between events. Each operates differently and is optimal for some types of problems and not-so-optimal for others.
What is IBM's Watson Analytics platform using? Is it optimal? Who knows?
New business state of mind
Big data and analytics aren't just better tools. They represent a new way of thinking and an improved frame of reference. They pull us back into the real world, where we no longer scrounge up numbers to support our beliefs and preferences and where we choose to deal with how things really are and how we can realistically change them for the better.
Moreover, a commitment to analytics eventually changes the very nature of how enterprises view and conduct their business. It's written into the company's DNA -- a way of life. Analytics doesn't just open up new opportunities; they actually become the landscape we traverse in pursuit of those opportunities.
It comes to this: We've been using tools to make our lives better since prehistoric times. Human beings are superb at finding better ways to do things, coming up with innovations that improve the results of our efforts and ease the burden of the undertaking. Sometimes the focus is on the results, sometimes on the easing of the burden. Some tools make us better. Some tools make us lazy. Which one is Watson Analytics?
Dig Deeper on Artificial intelligence and analytics