Share this item with your network:
Technology insights for the data-driven enterprise

olly - Fotolia
Sell your CEO on business intelligence software tools
Convincing executives and other workers to adopt business intelligence software remains surprisingly difficult. If you aren't selling BI's benefits internally, that might be one reason why.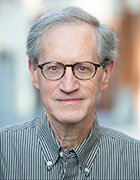 By
Business intelligence and data analytics are widely seen as crucial contributors to effective decision making in organizations. Self-service BI tools that put analytics capabilities in the hands of business managers and workers are flourishing. Interactive dashboards are in, static reports out. So you might very well think that boosting adoption of business intelligence software tools has become a non-issue in most companies.
But you'd be mistaken.
In a lot of businesses, the BI adoption battle is still being waged -- and it's tough going in the trenches. "My company is still kind of an old-school place," said one attendee -- an IT manager at a consulting firm who asked not to be identified -- at the 2015 BI Leadership Summit in New York last December. Executives aren't familiar with what BI tools can do and don't see the value of sharing data that's locked up in separate silos, he explained.
In a session at the 2015 Pacific Northwest BI Summit in Grants Pass, Ore., consultant Claudia Imhoff said surveys consistently find that the average level of commercial BI software use in organizations is hovering around 20% to 25% of workers. "And it seems like it has been for as long as I've been in the industry," she sighed.
Such figures don't necessarily take into account casual BI users -- for example, execs who run analytics tools embedded in business applications without realizing what they're doing. And not every employee in a company is a viable candidate for business intelligence software tools. But at the Oregon event -- a gathering of consultants and BI vendors -- Imhoff and others said the usage numbers should be higher.
That perception was also palpable at the BI Leadership Summit, which was co-hosted by TechTarget's SearchBusinessAnalytics website and consulting company Eckerson Group. I asked a half-dozen attendees about the biggest challenges they face in broadening BI adoption. Most of them were still in the early stages of deploying business intelligence software tools in their organizations, and they cited familiar foes: Excel spreadsheets, manual processes and the lack of a data-driven business culture.
BI managers and other proponents have to get out of their offices and in front of business execs. They need to be part evangelist for BI tools.
Business users, however, can't take all the blame for failing to see the light on BI software's potential benefits and continuing to lean on Excel as well as their own knowledge and intuition in making decisions. BI managers and other proponents have to get out of their offices and in front of business execs -- they need to be part evangelist. Who better to make prospective users aware of what BI tools can do for them?
One of the speakers at the BI Leadership Summit was Dewayne Washington, BI manager at Dallas/Fort Worth International Airport. Washington has his team "sit where the [user] sits" so they can see how work gets done at the airport. He's also big on things like getting together with business managers for lunch. Both types of interactions help him and his staffers understand business needs and how BI applications can help meet them. The face-to-face time also gives Washington an opportunity to convince users that they can benefit by moving up from Excel to more functional BI tools.
Some large companies with deep pockets invest in separate teams to promote BI initiatives and help users develop analytics skills. But even if your organization can't afford a so-called analytics center of excellence, don't despair. The human touch can go a long way in spreading the BI word.
Dig Deeper on Business intelligence software