Manage
Learn to apply best practices and optimize your operations.
Data science and analytics methods must balance innovation, value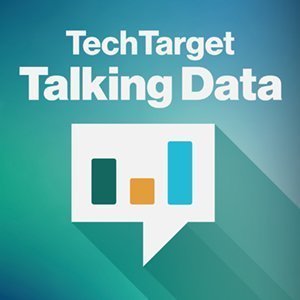 Listen to this podcast
In this episode of the Talking Data podcast, find out how data science teams at Cisco and LinkedIn navigate the process of doing advanced analytics work in an accessible way.
Creating an effective data science and analytics program is a delicate -- and difficult -- process for many organizations. Data science teams have to balance doing cutting-edge analytics that uncovers information hidden in data sets, with making sure that information is relevant and valuable to business users. That's the topic of this edition of the Talking Data podcast.
At the 2017 TDWI Leadership Summit in Las Vegas, data scientists from Cisco and LinkedIn gave presentations on how their data science processes have evolved to better match analytics applications to business needs. Also, in roundtable discussions, conference attendees cited common challenges faced by analytics teams, emphasizing organizational and cultural issues over technical ones.
Senior executive editor Craig Stedman covered the conference, and he recaps the proceedings in the podcast.
Finding a way around internal disconnects was a big struggle for Cisco's corporate data science team, which has gone through several changes in its data science strategy since being established in 2013. Anu Miller, a senior data scientist at Cisco, said the team cycled through different issues that impeded its effectiveness, first focusing too much on basic business intelligence, and then shutting out business units by being too technically driven to make its data science and analytics work useful to them.
Miller described the team as an "ivory tower" at that point, and said many of its analytics projects ended up "just sort of sitting on a shelf, waiting for a business need to come to them."
The Cisco team has come a long way since then, according to Miller, who said it's now in a better position to bring the value of analytics to the organization thanks to increased harmony between the data scientists and business managers.
Listen to the podcast to hear more from the TDWI conference about the Cisco team's journey, and how LinkedIn has structured its data science team. In addition, find out how the two companies incorporate aspects of the scientific method into their data science and analytics processes to help make sure that they get valid and reliable results.