News
Stay informed about the latest enterprise technology news and product updates.
How data science and AI can coexist in enterprises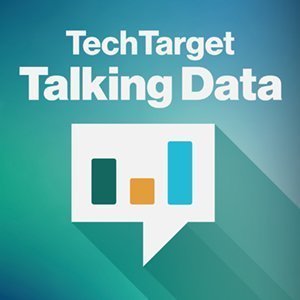 Listen to this podcast
To get the most value from investments in advanced analytics techniques, like artificial intelligence and data science, businesses must embrace a specific mindset.
As the move to adopt artificial intelligence continues to grow, businesses are working to figure out where AI fits alongside their existing investments in data science.
That was one of the themes at the recent TDWI Accelerate conference in Boston. In this edition of the Talking Data podcast, we recap the event, and examine more closely how data science and AI are coexisting.
Data science and AI have unmistakable parallels, as predictive analytics often leads to machine learning. Taken a step further, machine learning becomes deep learning, which is itself a foundational piece of AI.
But, at this stage, it's not clear how businesses are going to benefit from advanced analytics. When considering AI, they're often urged to become cognitive businesses, but those who have experience with AI know that starting small and implementing purpose-built applications often leads to greater success than pursuing company-wide projects.
At the same time, many businesses are still trying to leverage data science to improve operations or create new business opportunities. But simply hiring a data scientist is generally not enough to guarantee results. Enterprises need to take specific steps to support data science throughout their organization, and to support the initiative in ways that are fundamentally different from more traditional IT projects.
In this podcast, we cover the specifics of how businesses can roll out AI and data science programs within their organizations.