Manage
Learn to apply best practices and optimize your operations.
Report highlights business analytics software investment failures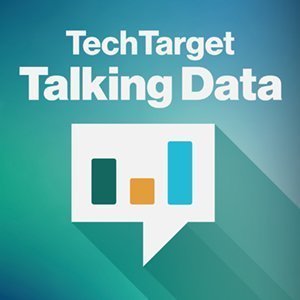 Listen to this podcast
Despite spending heavily over the last few years, many businesses struggle to realize a return on their investment in business analytics infrastructure.
Enterprises continue to invest heavily in business analytics software, but often the return on investment doesn't happen, according to a new survey conducted by the Economist Intelligence Unit and consulting firm ZS Associates.
In this edition of the Talking Data podcast, we speak with Dan Wetherill, associate principal at ZS, about the report, "Broken Links: Why Analytics Investments Have Yet to Pay Off." He explains why simply investing more money in analytics software isn't the best way to become an analytically driven enterprise.
Among the factors that correlate with successful analytics deployments, the ability to effectively communicate results throughout an organization is one of the most important, Wetherill says. To be truly successful, business executives and analytics teams need to work closely and embed analytics processes in business operations enterprisewide.
Additionally, the report shows that many businesses are still struggling to integrate big data analytics infrastructure technologies, particularly cloud-based systems, into their analytics architecture. This means enterprises are holding onto a lot of data that never gets analyzed and therefore never benefits the business.
Still, Wetherill says this doesn't depict a gloomy environment for business analytics software deployments. Rather, the findings underscore the fact that there is still a huge opportunity for organizations to get more out of their analytics investments. This could pay off in potentially large improvements in areas such as marketing, sales and operations.
Listen to the podcast to hear Wetherill's assessment of the state of business analytics today and his prescriptions for how businesses can improve utilization of the technology.