Evaluate
Weigh the pros and cons of technologies, products and projects you are considering.
Tableau targets data preparation software with Project Maestro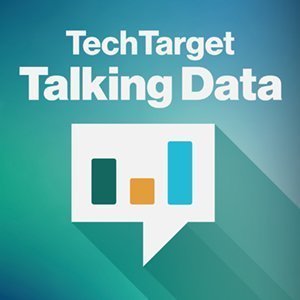 Listen to this podcast
As Tableau and other high-level applications look to automate more functionality, stand-alone data preparation tools have to evolve to stay relevant in the analytics ecosystem.
At the Tableau Conference in October, the company announced that its long-awaited Project Maestro -- the self-service data preparation tool that was initially described at its 2016 conference -- will be available for public beta use before the end of the year.
So what does this mean for data preparation software and all the vendor tools that currently play in that space? We examine that question in this edition of the Talking Data podcast.
Data preparation has become big business for some vendors. Prominent players include Alteryx Inc. and Pentaho, which is now part of Hitachi Vantara. While their software encompasses more functionality than just data preparation, that is one of their primary components.
In addition, Paxata, Trifacta and other vendors focus specifically on self-service data preparation. With Tableau, a BI and data visualization vendor, moving into the space, competition may start to heat up.
The encroachment of Tableau into data preparation -- along with other high-level applications, like Salesforce, which introduced a data preparation tool in September -- could pose a challenge to traditional data preparation vendors. Will customers continue to purchase a secondary set of software when their end-user tools have the same functionality?
For now, the new functionality in Tableau may not have a major impact on data preparation software vendors. In an interview at the Tableau Conference, analyst David Menninger of Ventana Research said he expects Project Maestro to have little impact on Alteryx's already close relationship with Tableau -- the two vendors are partners. Alteryx offers substantial functionality beyond data preparation -- in areas like predictive analytics and geospatial analysis -- and Menninger believes this will be enough for the company to continue attracting customers.
This could be a big part of data preparation software vendors' ability to thrive going forward. As more high-level applications like Tableau add tools that automate low-level functionality, like data preparation, vendors that currently focus on data preparation may need to find other ways to diversify their offerings.
Listen to this podcast to hear more about how Tableau's Project Maestro could affect the data preparation software market.