Manage
Learn to apply best practices and optimize your operations.
Talking Data: How to make data science and analytics pay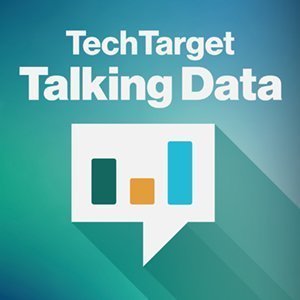 Listen to this podcast
Businesses are still looking for ways to unleash the full benefits of data science and analytics. This podcast looks at ways some companies are finding success.
Data science and analytics don't have to be perfect to pay off for a business, and a focus on practical analytics can lead to major gains for enterprises.
That was a primary theme of the Big Data Innovation Summit held in Boston this month. In this podcast, we recap the conference and delve into a variety of perspectives on data science that were on display at the event.
Data science is at a bit of a crossroads. People have talked about it plenty since at least 2011. But for all the promise it's held, many businesses are still looking for ways to make it pay off. Most larger enterprises are fairly far down the road to data science value, but smaller businesses that are still new to advanced analytics continue to look for ways to get the most out of their investment in data science, which is often substantial.
In this podcast, we examine ways data science teams can work with lines of business to orient their work toward the problems that most need solving. There is a growing awareness that the work of data science and analytics needs to be focused on practical matters and less on research, and several speakers at the conference explained how data science groups can ensure that their work follows this prescription.
As part of the emphasis on practicality, we're also starting to see a growing role for data engineers. In the early days, data scientists were typically responsible for acquiring their own data, but as enterprises look to unleash their data scientists and get the most bang for their buck, they're increasingly hiring data engineers to handle the work of building data pipelines. It's all a part of systematizing data science.
Listen to the podcast to hear more about how these trends are playing out in enterprises large and small, and where they're likely to head in the future.